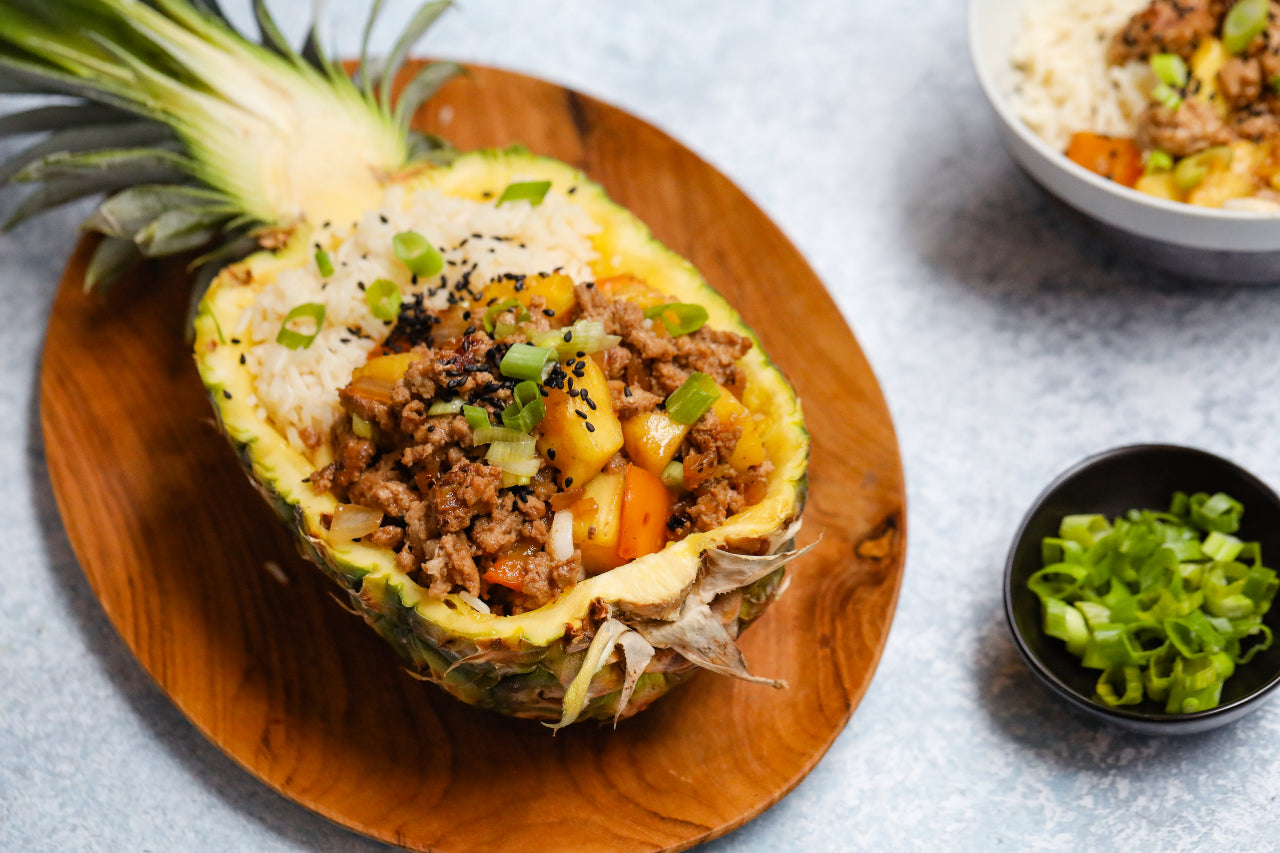 Serves: 4 
Prep Time: 5 minutes 
Cook time: 20 minutes 
1 cup short-grain white rice 
1½ teaspoons kosher salt, divided 
¼ cup low-sodium soy sauce 
1 lime, juiced (about 2 tablespoons) 
1 tablespoon RawSpiceBar Hawaiian Blend 
1 tablespoon cornstarch 
1 tablespoon honey 
1 tablespoon neutral oil  
1 medium yellow onion, diced 
1 bell pepper, diced 
1 pound ground pork (you can easily substitute ground chicken)
½ medium pineapple, cut into ¼-inch chunks (save the rind for serving) 
2 scallions, minced 
2 tablespoons sesame seeds 
In a medium pot, cook the rice with 1 teaspoon salt according to package instructions. 

 

In a small bowl, combine the soy sauce, lime juice, Hawaiian Blend, cornstarch, honey, and remaining ½ teaspoon salt. Whisk until the cornstarch is dissolved.  

 

Heat the oil in a large skillet over medium heat. Add the onion and peppers and cook, stirring, until softened, about 5 minutes. Add the pork and cook, breaking it up into small crumbles, until browned.

 

Add the pineapple and sauce and cook, stirring, until the sauce is slightly thickened and the pineapple is heated through, about 3 more minutes. 

 

Garnish with scallions and sesame seeds and serve with rice in the pineapple boats, if you like.

 
---
More from The Pinch: A Spice Blog
View all