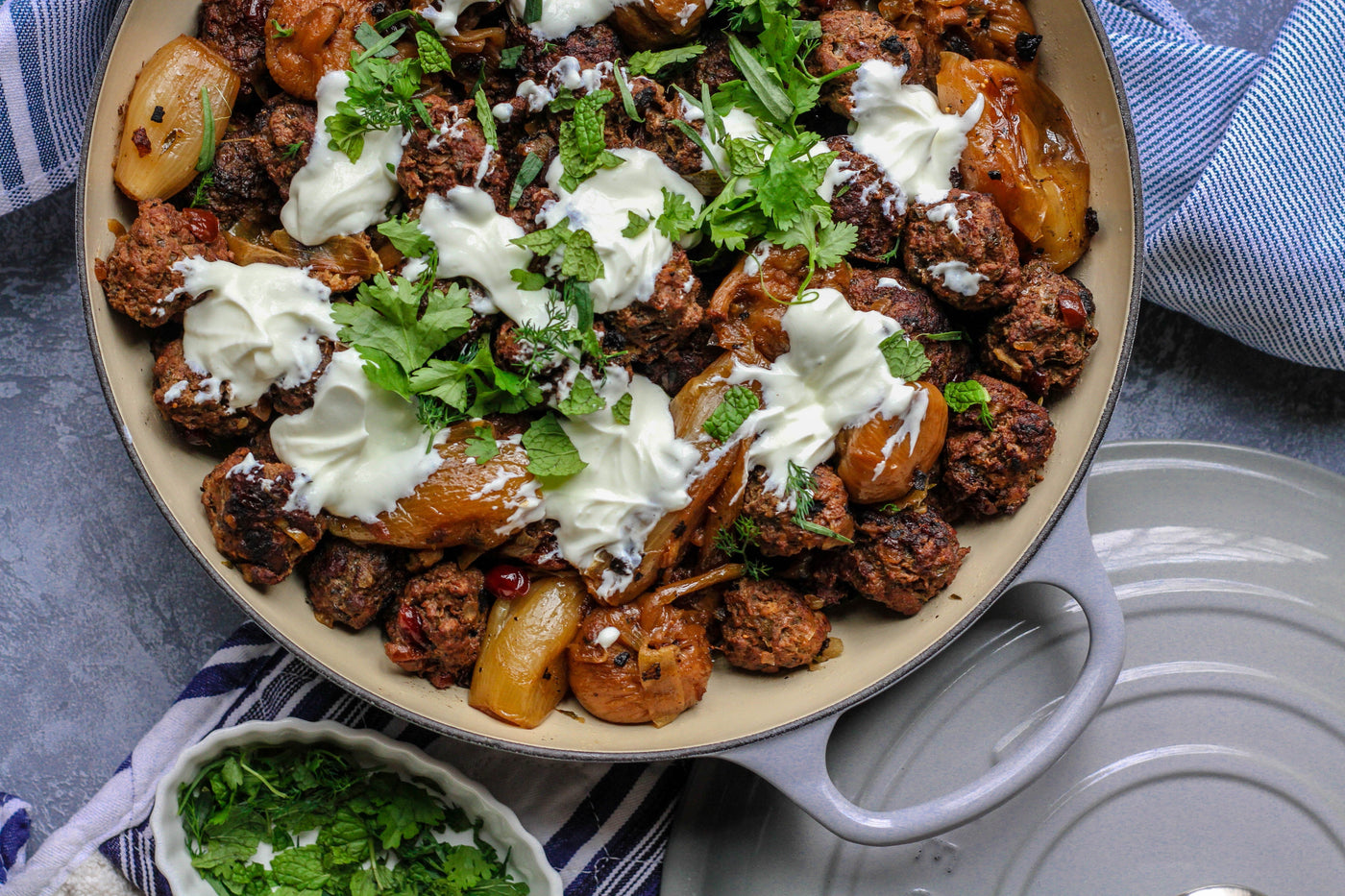 Ingredients
8 ounces ground pork + 8 ounces ground lamb + 8 ounces ground beef (or 1.5 lbs ground turkey or individual meat)
1/2 cup Parmesan cheese, grated
1 egg
1 teaspoon kosher salt, to taste
1/2 cup bread crumbs, panko or crushed crackers
1 tbsp RawSpiceBar's
Italian Seasoning

Directions


Heat the oven to 400 degrees F. 

Combine pork, lamb, beef, cheese, egg, spices, salt and 1/4 cup of the bread crumbs in a large mixing bowl. Using your hands, mix until all ingredients are well incorporated. Use immediately or place in refrigerator for up to 24 hours.

Place the remaining 1/4 cup of bread crumbs into a small bowl. Roll meatballs into 3/4 inch balls, roll in the breadcrumbs and place on a baking sheet or in a muffin tin. Cook for 20 minutes, until cooked through.
Recipe adapted from Alton Brown
---
More from The Pinch: A Spice Blog
View all