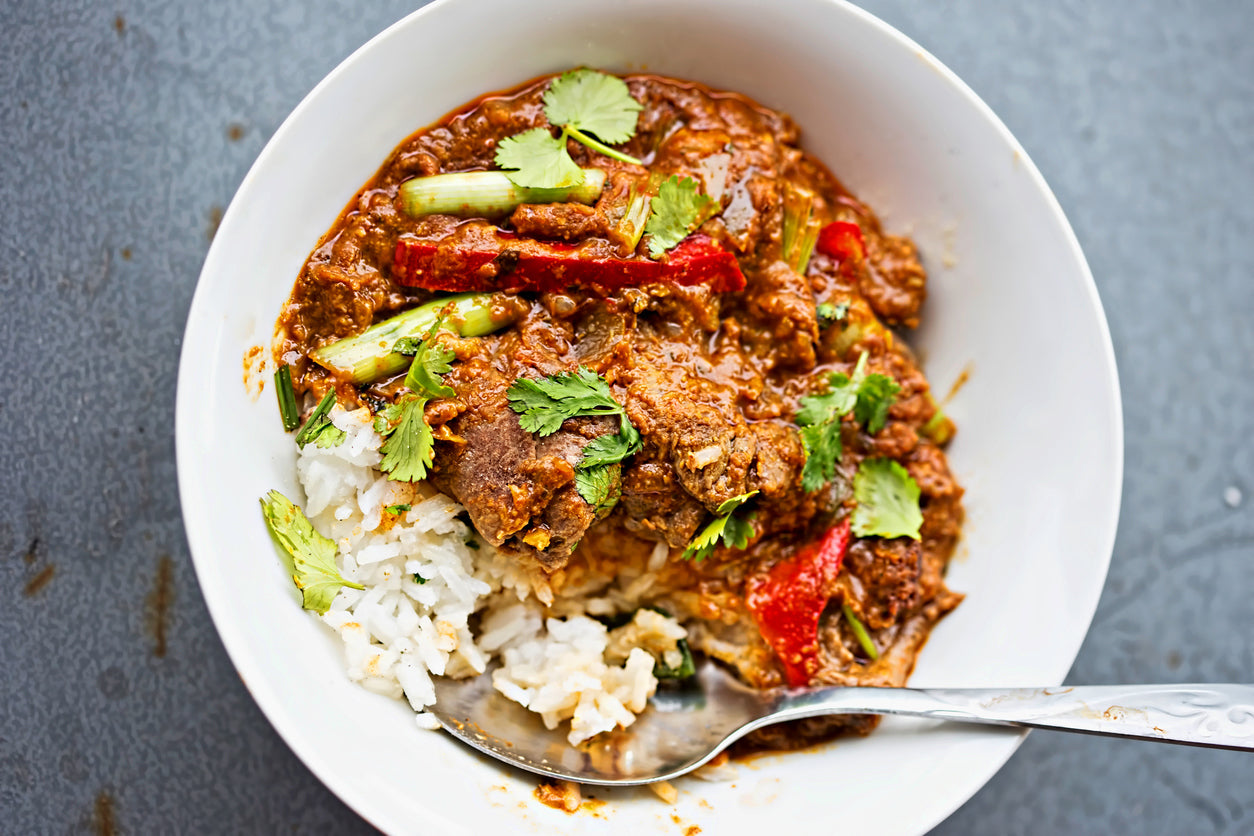 A great mid-week treat – this curry can be made as mild or spicy as you like and is an easy, healthy dish. Serve with rice or naan breads.
Ingredients

2 tbsp RawSpiceBar's Madras Curry Powder
2 onions, diced
2 garlic cloves, minced
1 inch ginger, minced
3 green chiles, minced
Vegetable oil
1 lb skinless chicken thighs, cut into chunks
1 (16 oz) whole tomatoes
Fresh coriander, to top
Kosher salt, to taste
Directions

1. Add onion, garlic, ginger and chillies in a small blender and whizz to a paste with splash of water.
2. Heat 2 tbsp oil in a skillet. Once hot, add onions and saute, 4-5 minutes with a good pinch of salt. Add spices and chicken and keep frying and turning in the pan until chicken turns opaque. 
3. Tip in the tomatoes and a splash of water, and bring to a simmer, then cover and cook for 45 minutes, or until the chicken is tender. Stir in the coriander and serve with rice and naan.
---
More from The Pinch: A Spice Blog
View all