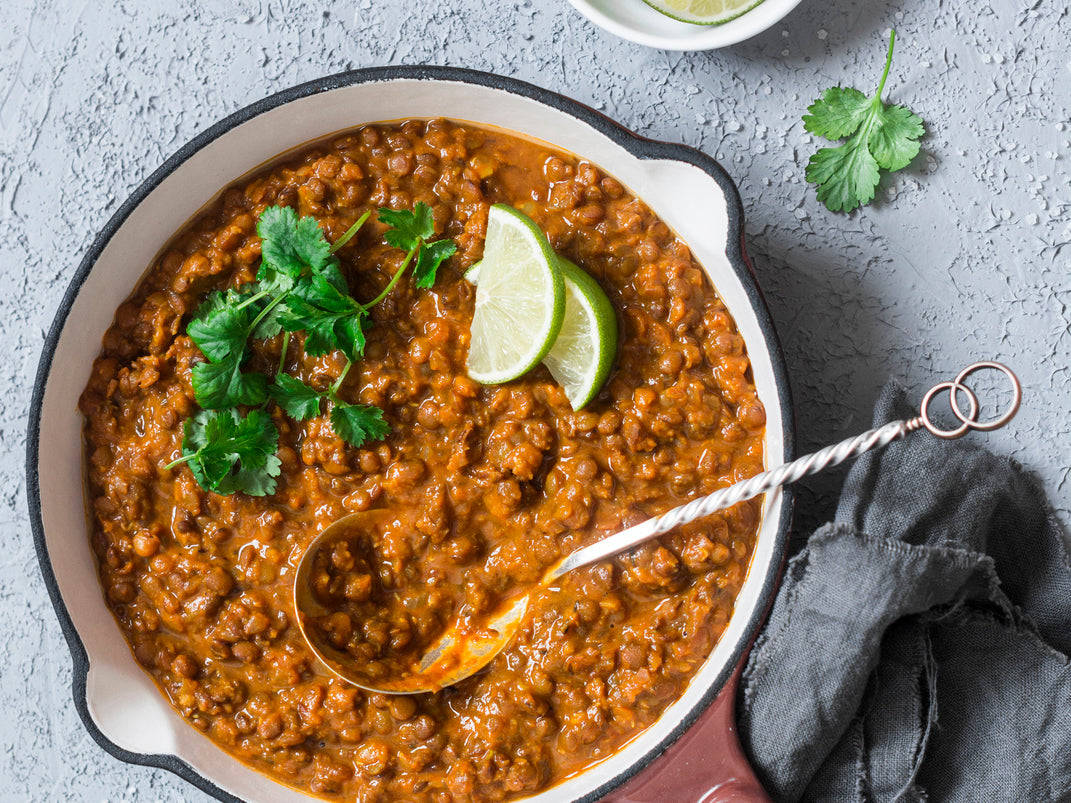 This rich, healthy stew with garam masala spices is packed with protein from lentils and an ultra easy, warming one pot dish ready in under 20 minutes.
We've sourced and blended the global spices to make our authentic Indian spiced dal makhani. Just add your favorite, locally sourced, fresh ingredients and follow our recipe to cook this delicious dal makhani in just 20 minutes. 
Ingredients
2 tbsp vegetable oil
1 yellow onion, diced
3 cloves garlic, minced
1 inch ginger, minced
1 jalapeño pepper, minced
1 tbsp RawSpiceBar's Garam Masala
Kosher salt & pepper, to taste
1 can (15 ounces) diced tomatoes 
1 cup black lentils
1 ½ cups cooked kidney beans
5 cups water
1 lime, juice
Light coconut milk, cilantro, naan, optional

Directions
In a large pot or Dutch oven over medium-high heat, add oil. Once hot, add onion and let brown, 4-5 minutes. Add garlic, ginger, salt, pepper, garam masala and jalapeño, and cook until fragrant, 2-3 minutes.
Add tomatoes and brown, 4-5 minutes. Add lentils, kidney beans and water. Raise the heat to medium-high and bring the mixture to a simmer. Reduce the heat to medium-low and simmer until the lentils are tender, 30-40 minutes.
Squeeze with lime and season to taste. If prefer creamer, add coconut milk to taste. Serve with cilantro, lime and naan and enjoy!
---
More from The Pinch: A Spice Blog
View all