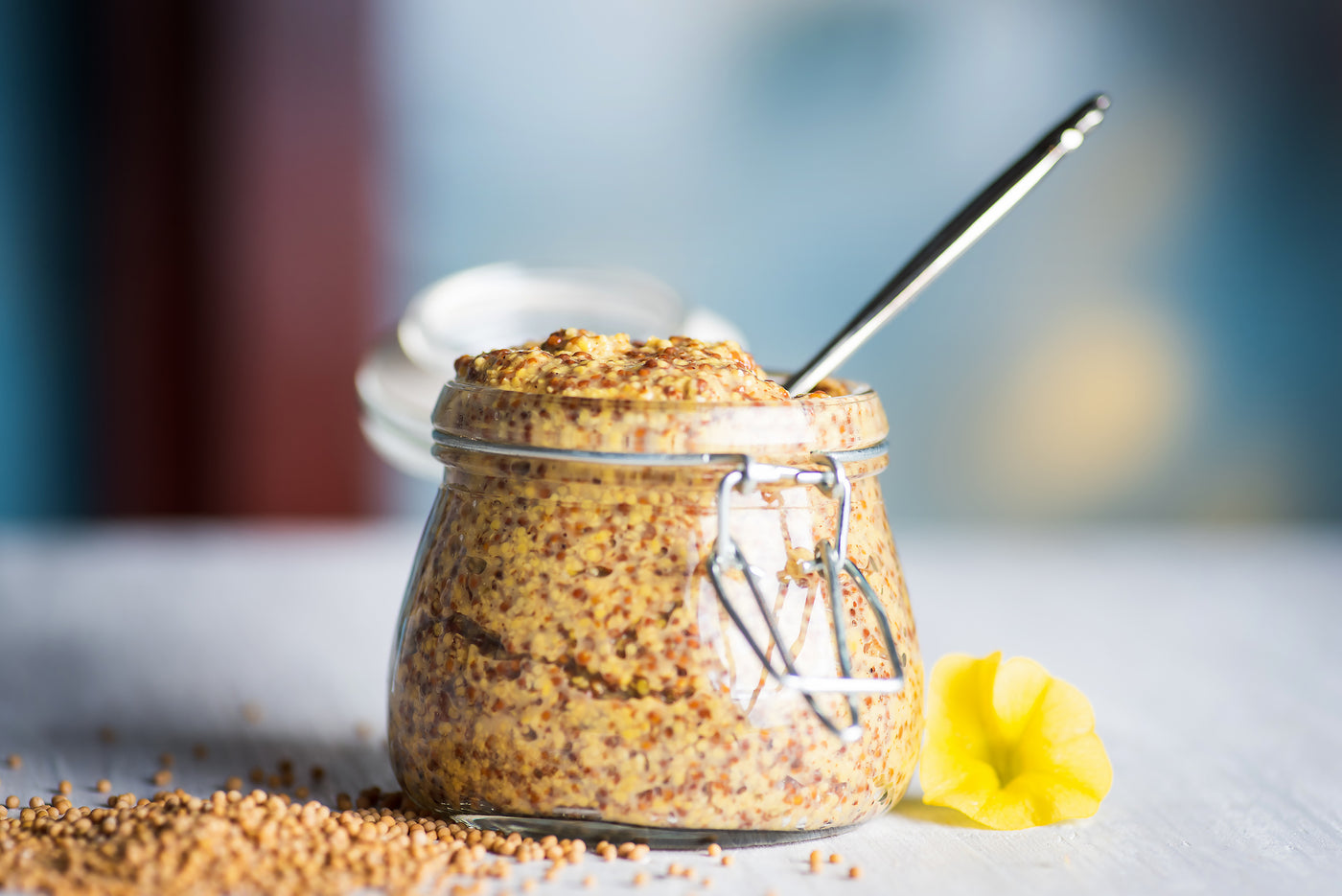 In honor of America's pastime, we created the ultimate mustard. Start with a high-quality stone-ground mustard and end up with a tangy, delicious condiment you'll want to keep in the fridge year-round.
Serves: Many, depending on their appetite for tangy deliciousness
Prep time: 5 minutes
1/2 cup stone-ground mustard (plain, not flavored)
2 teaspoons honey
2 teaspoons RawSpiceBar Creole Blend
1 teaspoon Worcestershire sauce
1/2 teaspoon molasses
2 teaspoons hot sauce (or more, to taste)
Stir all ingredients together. Place in a glass jar with a lid and store in the refrigerator, where it will keep for at least a month. It will be gone long before that!
---
More from The Pinch: A Spice Blog
View all