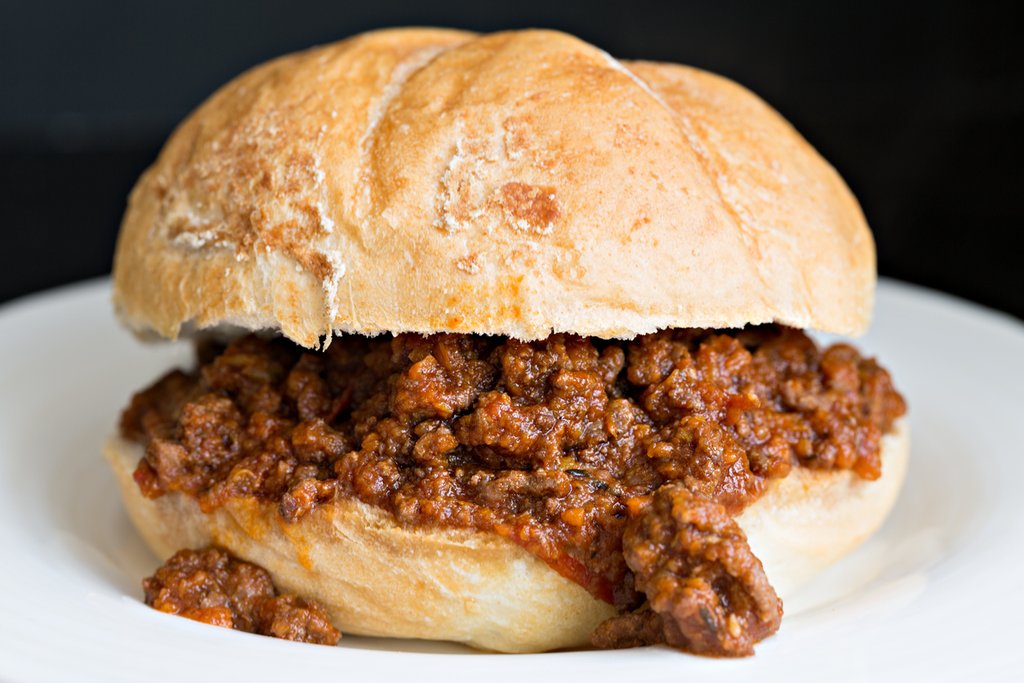 Sweet and spicy instant pot sloppy joes- really just a messy pile of sautéed ground beef or turkey with freshly ground chili powder spilling out of a toasted roll. Top with pickles, coleslaw or onions, perfect for a low key night.
Ingredients

1 1/2 pounds lean ground beef or turkey
2 tbsp RawSpiceBar's taco seasoning
1 onion, chopped
1 red bell pepper, diced
1 (15-ounce) can tomato sauce
1/2 cup ketchup
2 tablespoons packed brown sugar
1 teaspoon Worcestershire sauce
Kosher salt, to taste

Instant Pot Directions
Turn Instant Pot to saute. In a small bowl, combine ketchup, brown sugar, tomato paste, mustard, vinegar, taco seasoning, salt, and Worcestershire, set aside.
When Instant Pot is hot, add meat and brown. Remove to drain fat and add back.

Add peppers, and onion. Cook for 1-2 minutes until fragrant. 

Turn Instant Pot off and add ketchup mixture and beef broth.

Cook on manual high pressure for 7 minutes. Quick release when the timer is up. Stir to combine and serve on buns!
Slow Cooker Directions


Add all ingredients except buns in 4-quart or larger slow cooker. Stir to combine and cover.
Cook on low for 6 to 8 hours, or high for 2 to 3 hours. Stir the mixture again.
Stir to break up and divide between hamburger buns- serve immediately.
---
More from The Pinch: A Spice Blog
View all