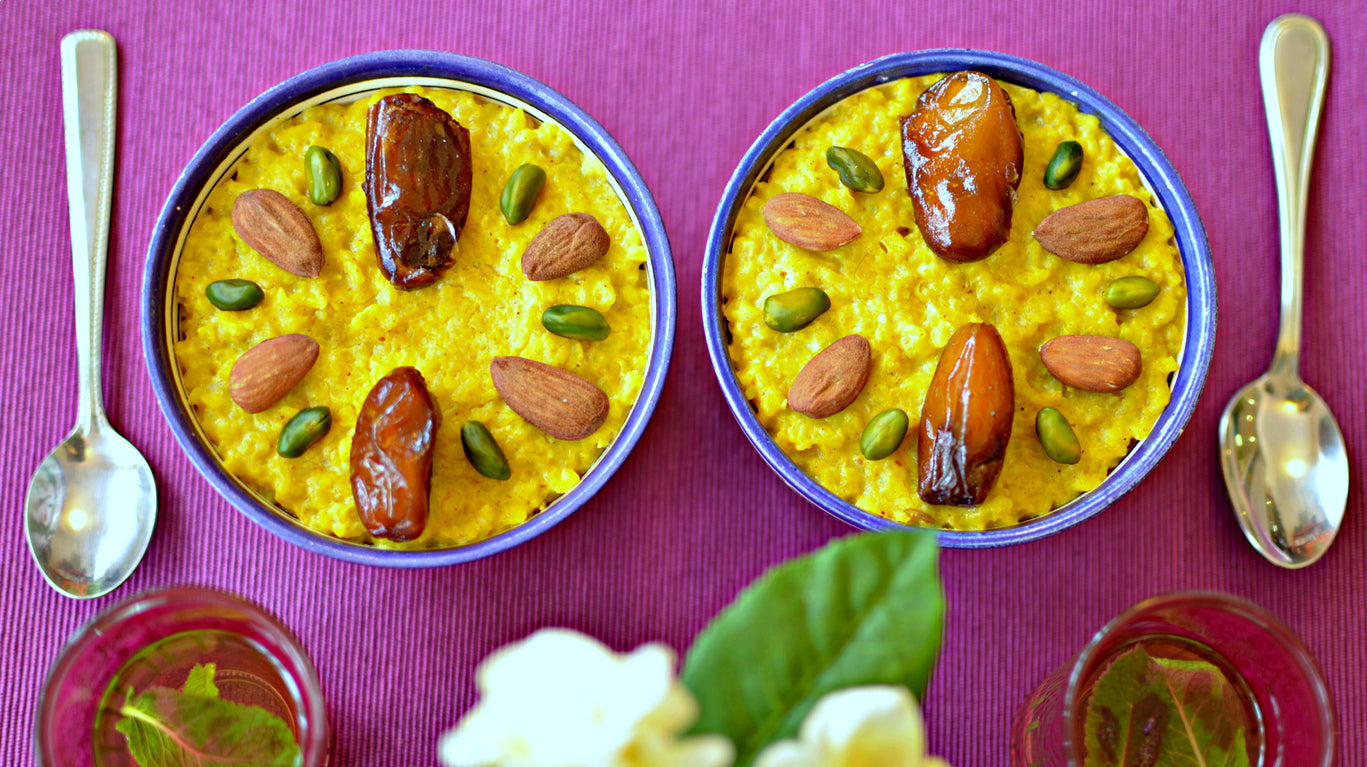 Ingredients
10-20 saffron threads
1 cup jasmine rice
1 teaspoon kosher salt
1/2 cups sugar
3 tablespoons unsalted butter
1/2 cup milk
2 tablespoons pure rosewater
Slivered almonds, for garnish
Directions


In a large bowl, cover the rice with water. Using your hand, agitate the rice to release the starch, then carefully pour off the water. Rinse the rice 5 to 7 more times, until the water runs clear. Cover the rice with water and refrigerate overnight. Drain, then coarsely crumble with your hands.

In a large nonstick saucepan, combine the crumbled rice with 9 cups of water and the salt and bring to a boil. Simmer over moderately low heat, stirring frequently, until the rice is softened, about 30 minutes.

Stir the sugar, brewed saffron, butter and cardamom into the rice. Cover and simmer over moderately low heat, stirring occasionally, until the rice breaks down and the pudding is the texture of loose porridge, 20 to 30 minutes; discard the cardamom pods. Stir in the rosewater. Spoon the pudding into 8 glasses and let cool slightly. Cover the glasses with plastic and refrigerate until thickened, about 1 hour.

Sprinkle rice with cinnamon and slivered almonds. Let stand at room temperature for 25 minutes before serving.
---
More from The Pinch: A Spice Blog
View all