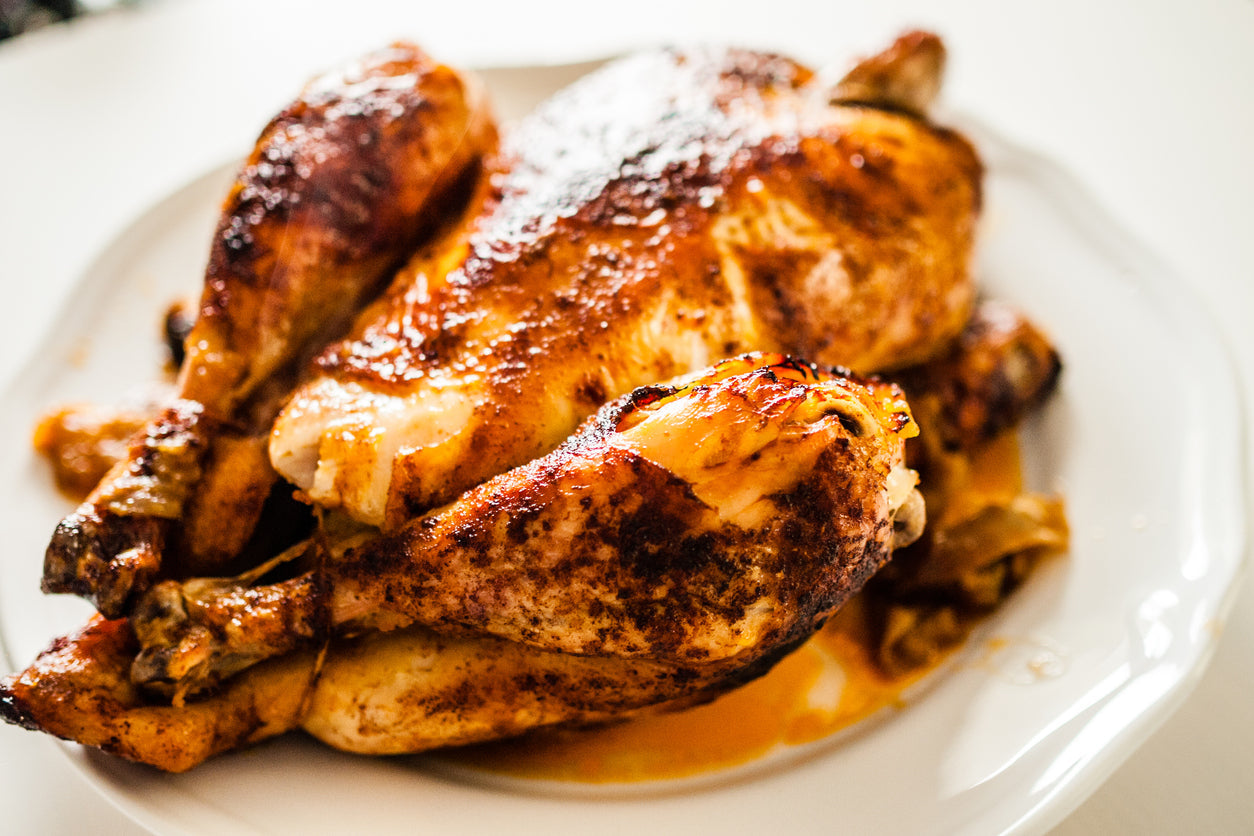 Ingredients

1 whole chicken, about 4 pounds
Canola or vegetable oil 
2 teaspoon salt
1 cup chicken broth
2 tbsp RawSpiceBar's poultry seasoning

Directions


In a small bowl, combine spices and salt. Liberally rub olive oil and spice rub under the skin around chicken, in all places.

Press the Saute function on the Instant Pot and add oil to the pot.

Place the chicken in the pot and cook for, 4-5 minutes or until golden brown. Using kitchen tongs flip the chicken over and sear for another 5 minutes, or until brown. Set aside.

Place the trivet at the bottom of the pot then lay the chicken on top of trivet.

Cover and seal the pressure cooker. Press the Manual button and set the timer to 24 minutes, release for 15 minutes. 

Open the lid and remove the chicken from the pot. Serve.

For extra crispy skin, place chicken under the broiler for another 4-5 minutes.
---
More from The Pinch: A Spice Blog
View all