Provençal Chicken with Summer Vegetables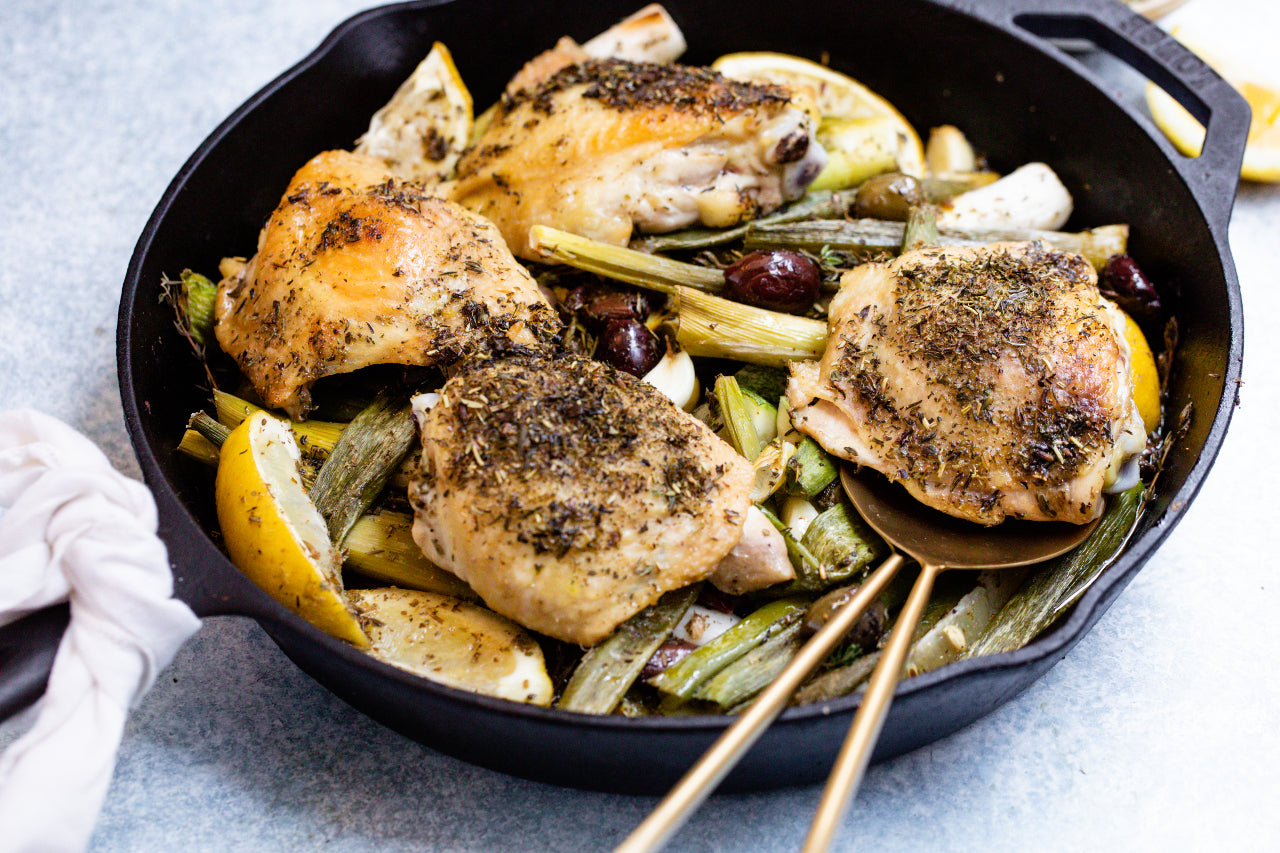 Serves: 4
Prep time: 10 minutes
Cook time: 35 minutes
4 medium shallots or spring onions
2 summer squash, cut into 1½-inch pieces
2 zucchinis, cut into 1½-inch pieces
8 garlic cloves, peeled
1 lemon, sliced into 6 wedges
4 fresh thyme sprigs
¼ cup pitted mixed olives
¼ cup low-sodium chicken stock
1½ tablespoons RawSpiceBar Herbs de Provence, divided
1 teaspoon kosher salt, divided
½ teaspoon freshly ground black pepper
4 skin-on, bone-in chicken thighs
1 tablespoon olive oil
Preheat the oven to 425°F.

Quarter shallots or slice spring onions in half lengthwise.

In a large baking dish or oven-safe skillet, combine the shallots/spring onions, summer squash, zucchini, garlic, lemon, thyme, and olives. Add the stock, 1 tablespoon RawSpiceBar Herbs de Provence, ½ teaspoon salt, and pepper. Toss to coat.

Arrange the chicken thighs on top of the vegetables. Drizzle with oil, then sprinkle with the remaining ½ tablespoon Herbs de Provence seasoning and ½ teaspoon salt.

Cover the dish and roast for 20 minutes, then remove the cover and continue to roast for another 10-15 minutes, or until the chicken reaches an internal temperature of 165°F and is crisp and golden on top.

Remove the thyme sprigs before serving with couscous or French bread on the side.
---
More from The Pinch: A Spice Blog
View all