Pepparkakor (Swedish Gingerbread Cookies)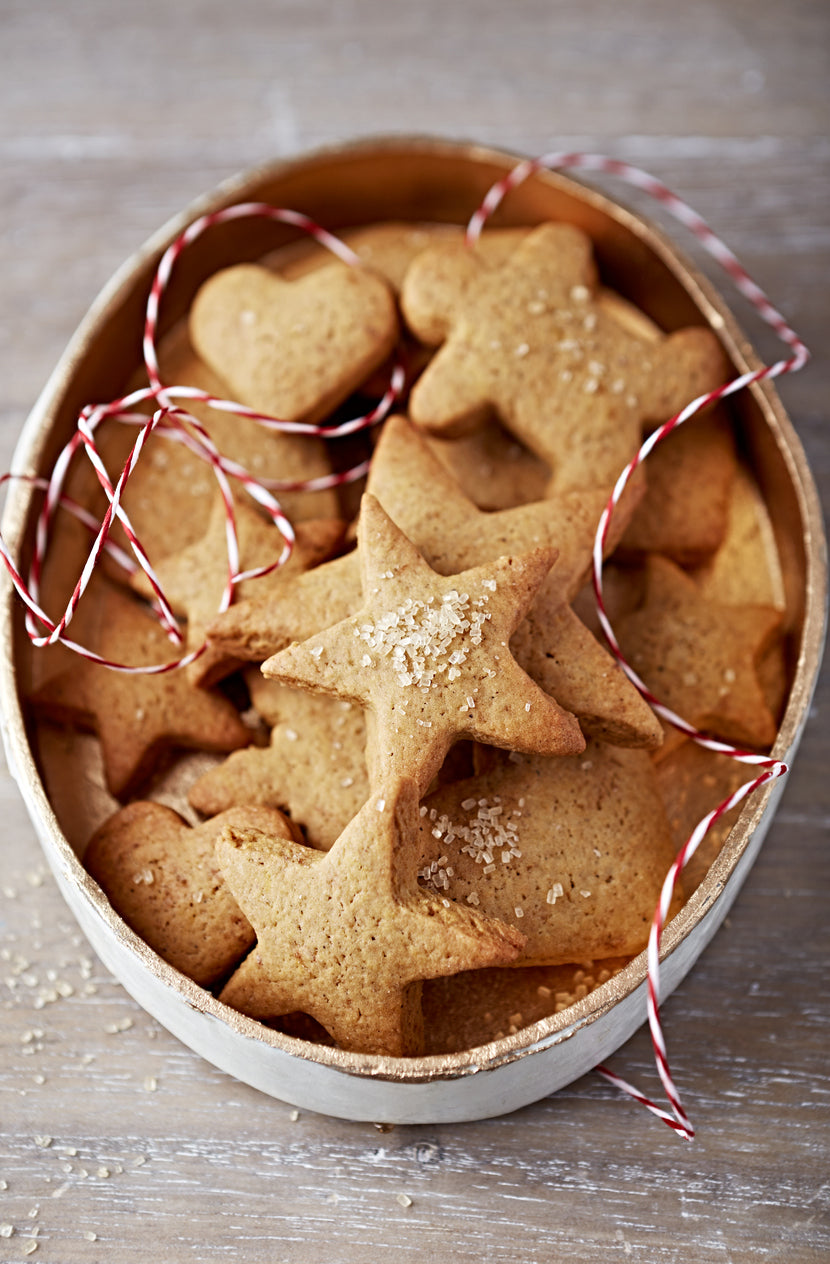 Pepparkakor are thin, crispy Swedish cookies, made with our freshly ground gingerbread spices. Ginger, coriander and star anise round out this deeply complex, savory freshly ground and salt free gingerbread spice blend. These cookies are a Christmas tradition in Sweden and often served on St. Lucia day.
Ingredients
1/2 c. molasses
1/2 c. sugar
1/2 c. butter
1 egg, well beaten
1 tbsp RawSpiceBar's gingerbread spices
2 1/2 c. sifted all-purpose flour
1/4 tsp salt
1/4 tsp baking soda
Directions
1. Preheat oven to 350ºF. Heat molasses in small saucepan to boiling point. Let boil about 1 minute.
2. Add sugar and butter and stir until butter is melted. Let cool. Beat in egg.
3. Sift together flour, salt, soda, and gingerbread spices.
4. Add to first mixture and mix thoroughly.
5. Roll out a portion of the dough at a time on lightly floured pastry cloth and roll into thin layers.
6. Cut into desired shapes and bake for 6-8 minutes.
Makes about 5 dozen cookies.
---
More from The Pinch: A Spice Blog
View all