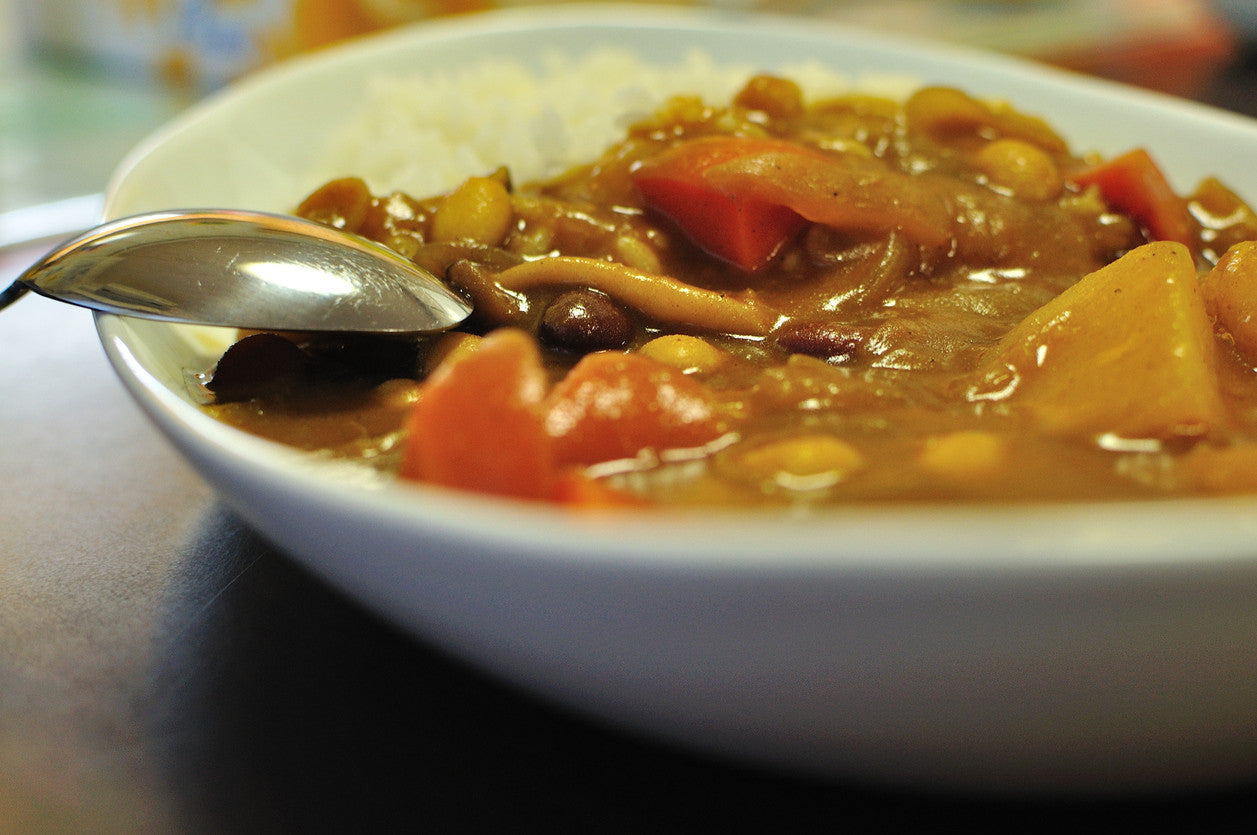 INGREDIENTS
2 tbsp vegetable oil
1 yellow onion, diced
3 cloves garlic, minced
1 inch ginger, minced
2 tbsp RawSpiceBar's Japanese Curry Powder
3 c. carrots, diced
1 apple, diced
1 tbsp tomato paste
Salt, to taste
3. vegetable stock
1 c. lentils
2 sweet potatoes, diced
2 c. green peas
1 tbsp butter
1 tbsp flour
Rice, for serving
DIRECTIONS
1. Heat the vegetable oil in a heavy bottomed pot over medium-high heat until hot and add onion and let cook, 4-5 minutes until translucent. Add ginger, garlic and curry powder and stir, 2-3 minutes.
2. Add carrots, apple, tomato paste, and salt to taste. Stir and let brown, 5-6 minutes. Add stock, lentils, and potatoes and bring to a boil over high heat and then reduce the heat. Cover and simmer, 30-40 minutes, until potatoes are tender.
3. In the meantime, make a roux by adding the butter and flour to a small saucepan over medium heat. Use a spatula to stir constantly until the bubbling subsides and the roux is a light brown color.
4. When the potatoes & lentils are tender, taste and adjust salt to taste. Finish the curry by stirring in the roux and green peas and bringing to a boil to thicken the sauce.
5. Serve with rice & enjoy!
---
More from The Pinch: A Spice Blog
View all