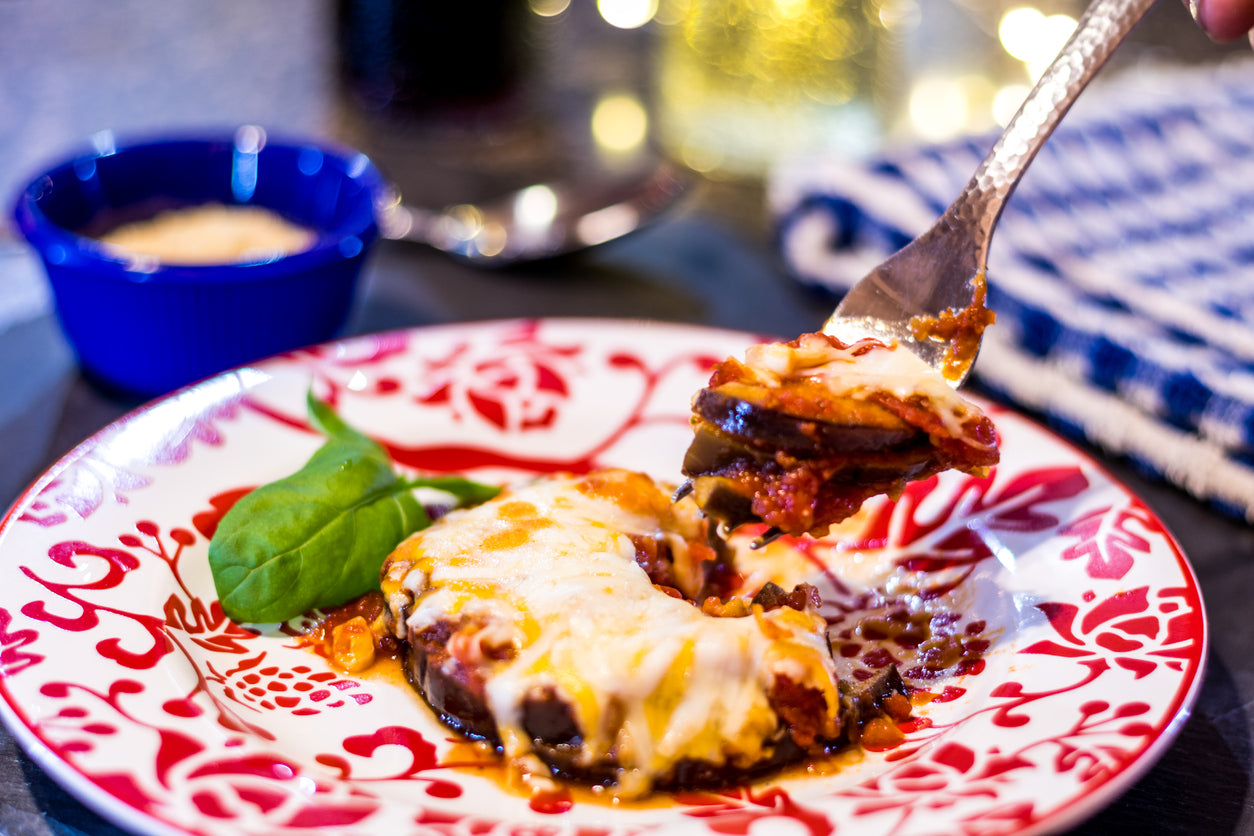 Ingredients
2 eggplants
3 egg whites
1 cup fine dry breadcrumbs
1/2 cup grated Parmesan cheese
1 tbsp RawSpiceBar's Italian Seasoning
Kosher salt, to taste
1 bunch fresh basil
2 1/2 cups tomato sauce 
3/4 cup grated mozzarella cheese
Directions
Preheat oven to 400°F. Cut eggplants and salt generously to sweat, 20 minutes.
Combine breadcrumbs, Parmesan, Italian seasoning and salt. Dip eggplant slices into egg white mix, then coat with breadcrumb mix. 
Add eggplant slices to lined baking sheets and bake, 30 minutes, flipping halfway.
In greased baking dish, spread tomato sauce and layer in basil. Add eggplant and layer to combine. Top with mozzarella and parmesan.
Bake, uncovered, until the top is golden, 20-25 minutes.
---
More from The Pinch: A Spice Blog
View all