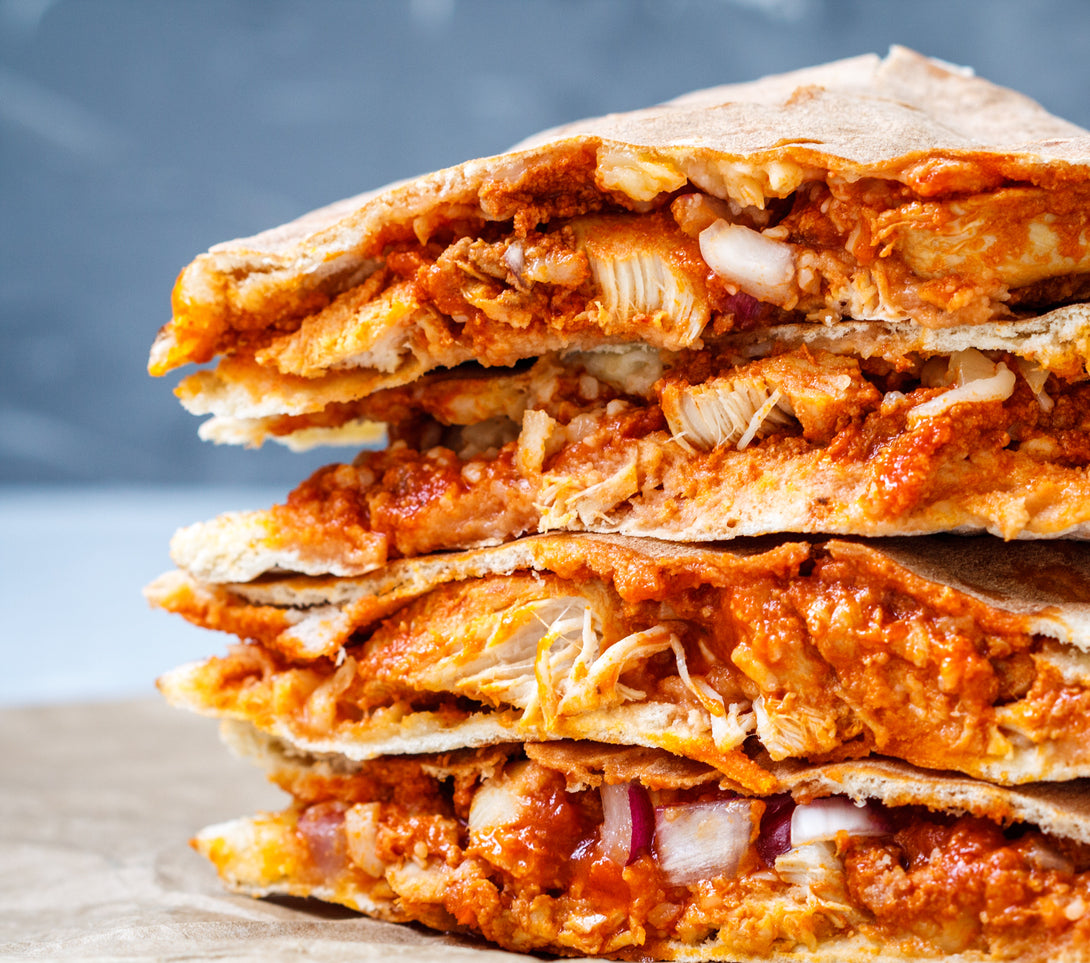 Ingredients
1 lb boneless chicken breast, chopped
2 tablespoons RawSpiceBar's taco seasoning
Kosher salt, to taste
6 flour tortillas (8 inches)
1 cups shredded Monterey Jack cheese
1 cup salsa
1 red onion, diced
2 cups spinach (optional)
2 tbsp vegetable oil
Guacamole, salsa, sour cream to top, optional
Directions
Pat chicken dry and season with salt and taco seasoning.
Add oil to skillet over medium high heat. Once hot, add chicken and sear, 2-3 minutes per side. Add onions, cook for about 5-7 minutes or until chicken has been fully cooked. Add spinach and cook, 1-2 minutes until wilted.
Place tortilla on a plate then top with cheese, chicken, and salsa, if desired.

 

Toss in skillet and cook, 3-4 minutes per side until cheese melts and tortilla browns. Serve with guacamole, salsa or toppings of choice and enjoy!
---
More from The Pinch: A Spice Blog
View all