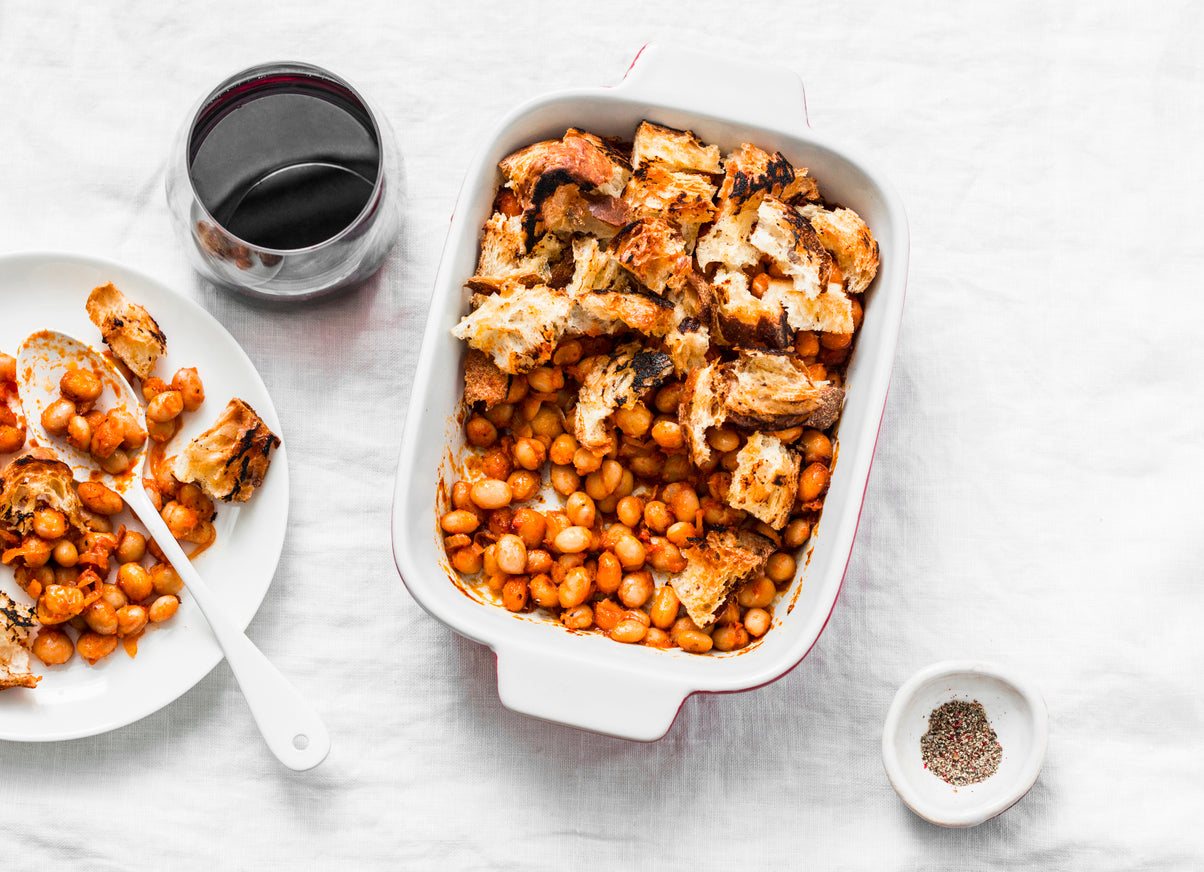 16 oz dried cannellini beans, soaked overnight in cold water, drained
4 tbsp olive oil
2 onions, chopped
4 garlic cloves, chopped
3 pieces of bacon, diced
1 28 oz can whole tomatoes
2 cups chicken stock 
1/2 loaf coarse fresh sourdough breadcrumbs
1 tbsp milk
1 tbsp RawSpiceBar's smoked paprika
Parsley, to top (optional)
1.
Bring beans and enough water to cover to the boil in a large saucepan over high heat and cook until just tender (15-20 minutes). Drain and set aside.
2.
Preheat oven to 300F. Heat 2 tbsp oil in a skillet over medium heat, add onion, smoked paprika and garlic and stir occasionally until tender and translucent (10 minutes). Add bacon, stir to combine, then add tomato, stock and beans, season to taste and bring to the simmer. Cover with a lid, transfer to oven and cook until beans are tender, 1 hour.
3.
Meanwhile, combine breadcrumbs, 2 tbsp oil and milk in a bowl, season to taste and set aside.
4
Increase oven to 350F. Scatter breadcrumb mixture over beans and bake, uncovered, until crust is golden (20-25 minutes). Serve hot with parsley.
---
More from The Pinch: A Spice Blog
View all