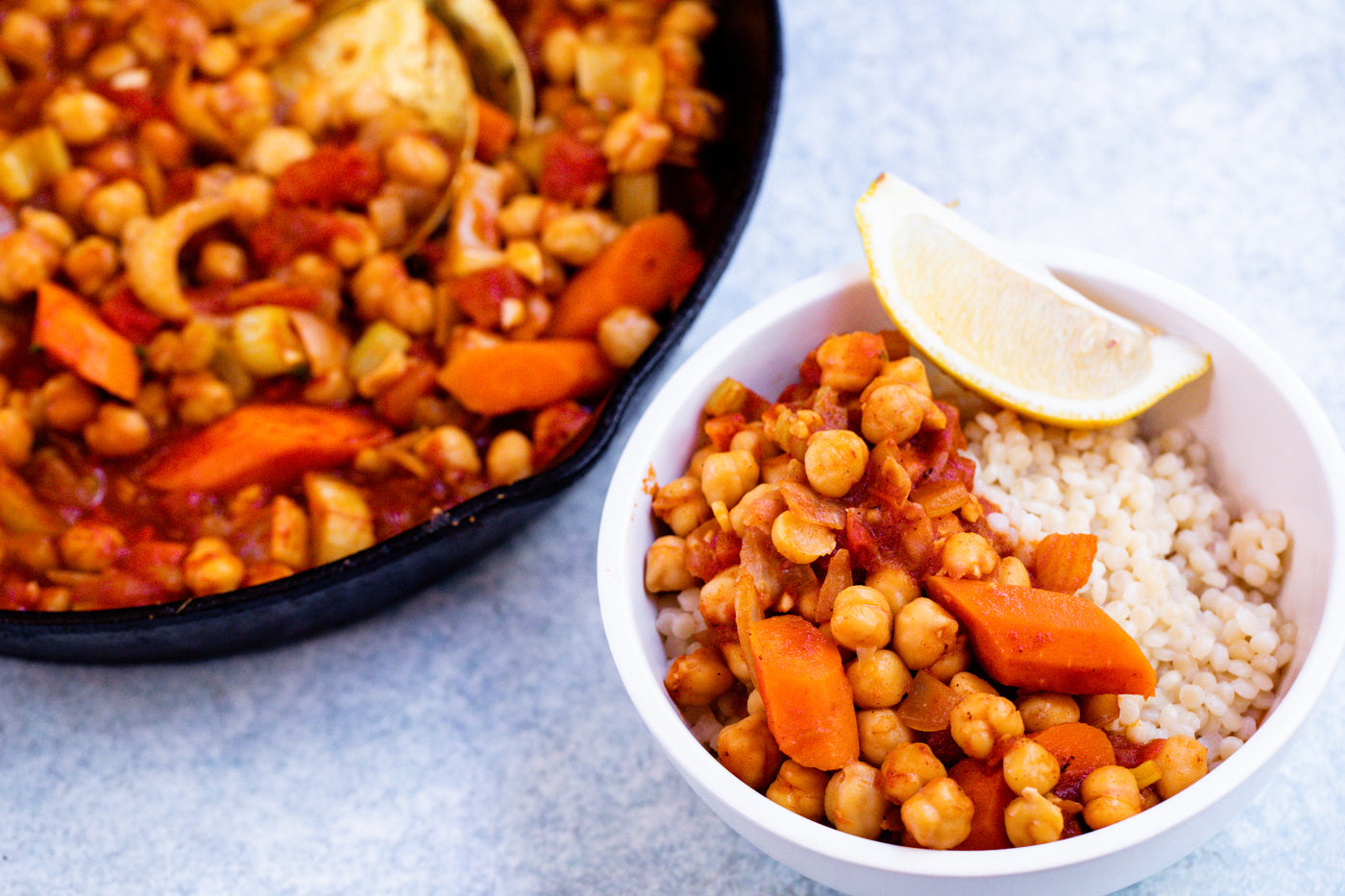 Serves: 4
1 tablespoon olive oil
1 medium yellow onion, diced
2 celery stalks, diced
4 carrots, peeled and cut into 1-inch pieces
1 teaspoon kosher salt
3 garlic cloves, minced
1½ tablespoons RawSpiceBar Berbere Blend
1 15.5-oz. can diced tomatoes
2 cups low-sodium vegetable broth
2 15.5-oz. cans chickpeas, drained and rinsed
Couscous, rice, or quinoa for serving
In a high-sided skillet or Dutch oven, heat the oil over medium-high heat.

Add the onions, celery, carrots, and salt and cook, stirring, until softened, 7-10 minutes. 

Add the garlic and Berbere Blend and cook for 1 minute, until fragrant. 

Add the tomatoes, and broth, scraping up any browned bits on the bottom of the pot. Add the chickpeas and bring to a simmer. Reduce the heat to low, and simmer, uncovered for 10-15 minutes, until thickened and flavorful.

Serve with couscous, rice, or quinoa. 
---
More from The Pinch: A Spice Blog
View all