Baked Shrimp, Tomatoes & Feta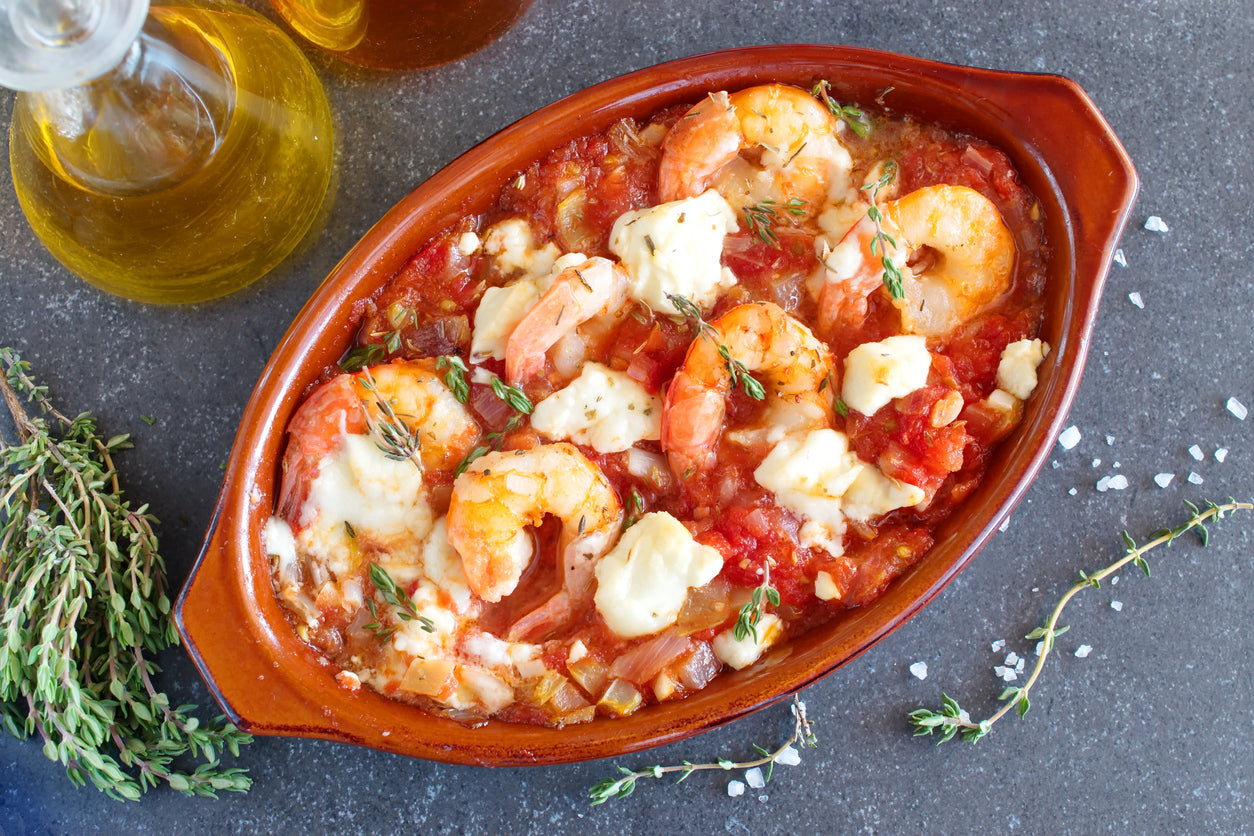 Ingredients
4 tablespoons olive oil
3 shallots, minced
4 garlic cloves, minced
1 (28-oz) can diced tomatoes
1 tbsp RawSpiceBar's Greek Seasoning
1-1/2 pounds extra large shrimp, peeled and deveined
6 ounces feta cheese
1 bunch mint, to top, optional
Directions


Preheat oven to 400°F. Heat the oil in an oven-proof skillet over medium-low heat. Add the shallots and saute, 3-4 minutes. Add garlic, salt and Greek seasoning and saute, 2-3 minutes.
Add tomatoes and bring to a boil, then reduce the heat to medium-low and cook, uncovered, stirring occasionally, until the sauce is thickened, 15 to 20 minutes.
Remove from heat and arrange the shrimp over the tomato sauce in an even layer. Crumble the feta over the shrimp, and bake, 12-15 minutes.
Turn to broil and broil 1-2 minutes until golden brown. Sprinkle with mint and enjoy!
---
More from The Pinch: A Spice Blog
View all