Back for Seconds Poultry Dressing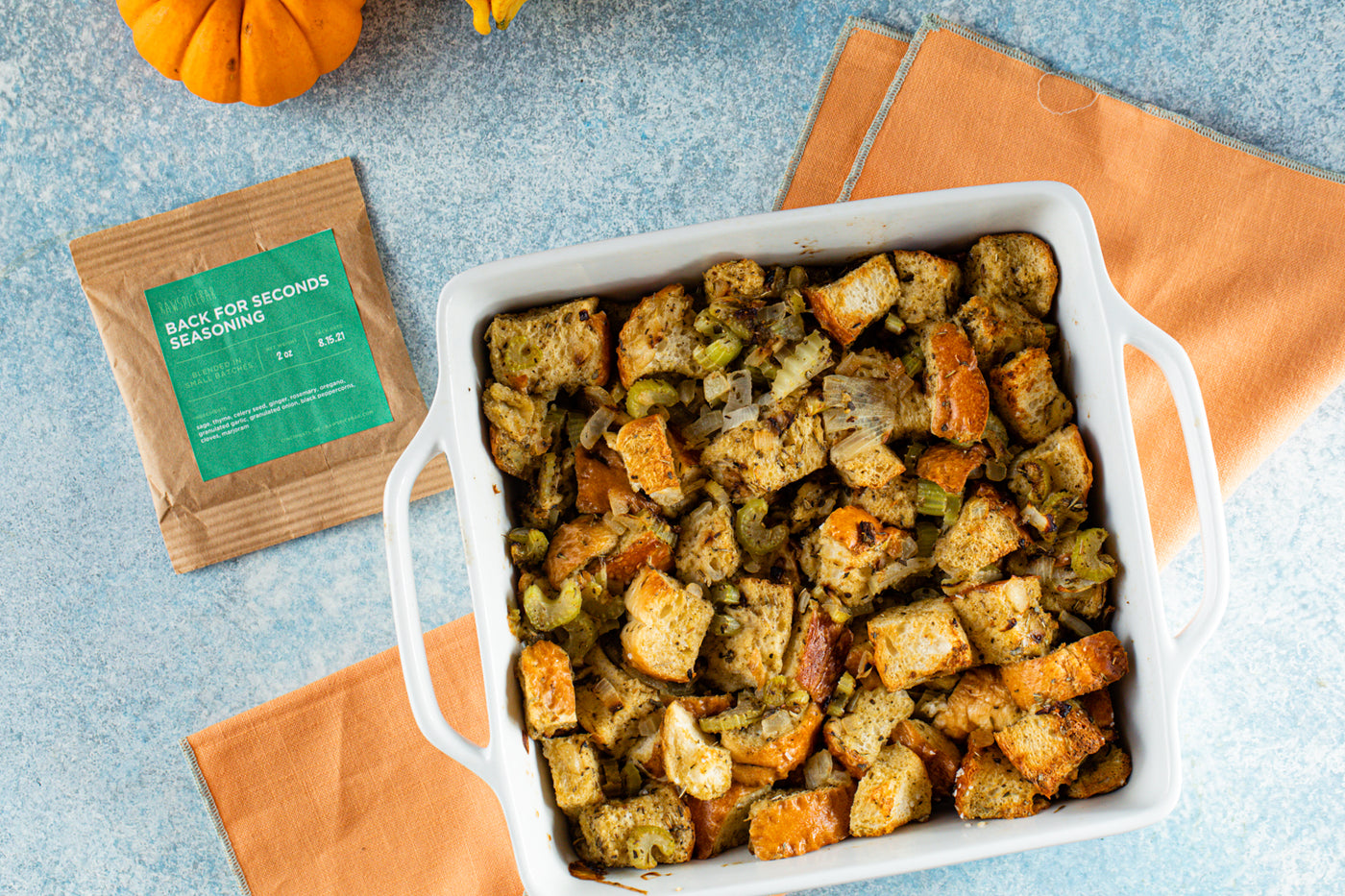 Serves: 4-6
Prep time: 10 minutes
Cook time: 1:30
2 tablespoons unsalted butter
½ pound day-old white bread, cut into 1/2-inch cubes
1 large yellow onion, diced 
2 celery stalks, diced 
2 tablespoons RawSpiceBar Back for Seconds Poultry Blend
1 teaspoon salt, to taste
1 teaspoon pepper, to taste
1 cup low-sodium chicken broth
2 large eggs
Preheat the oven to 250°F. 

Arrange the cubed bread on a baking sheet. Toast the bread, stirring occasionally, for 45 minutes, until nice and dry. You can do this step the day before and leave the bread at room temperature.

Increase the oven to 350°F. Grease an 8x8-inch baking dish with cooking spray.

Melt the butter in a large skillet over medium-high heat. When melted, add the onions, celery, and a pinch of salt and pepper. Saute until the vegetables are softened, about 10 minutes. Add the Back for Seconds Blend and stir to combine. Turn off the heat.
---
More from The Pinch: A Spice Blog
View all