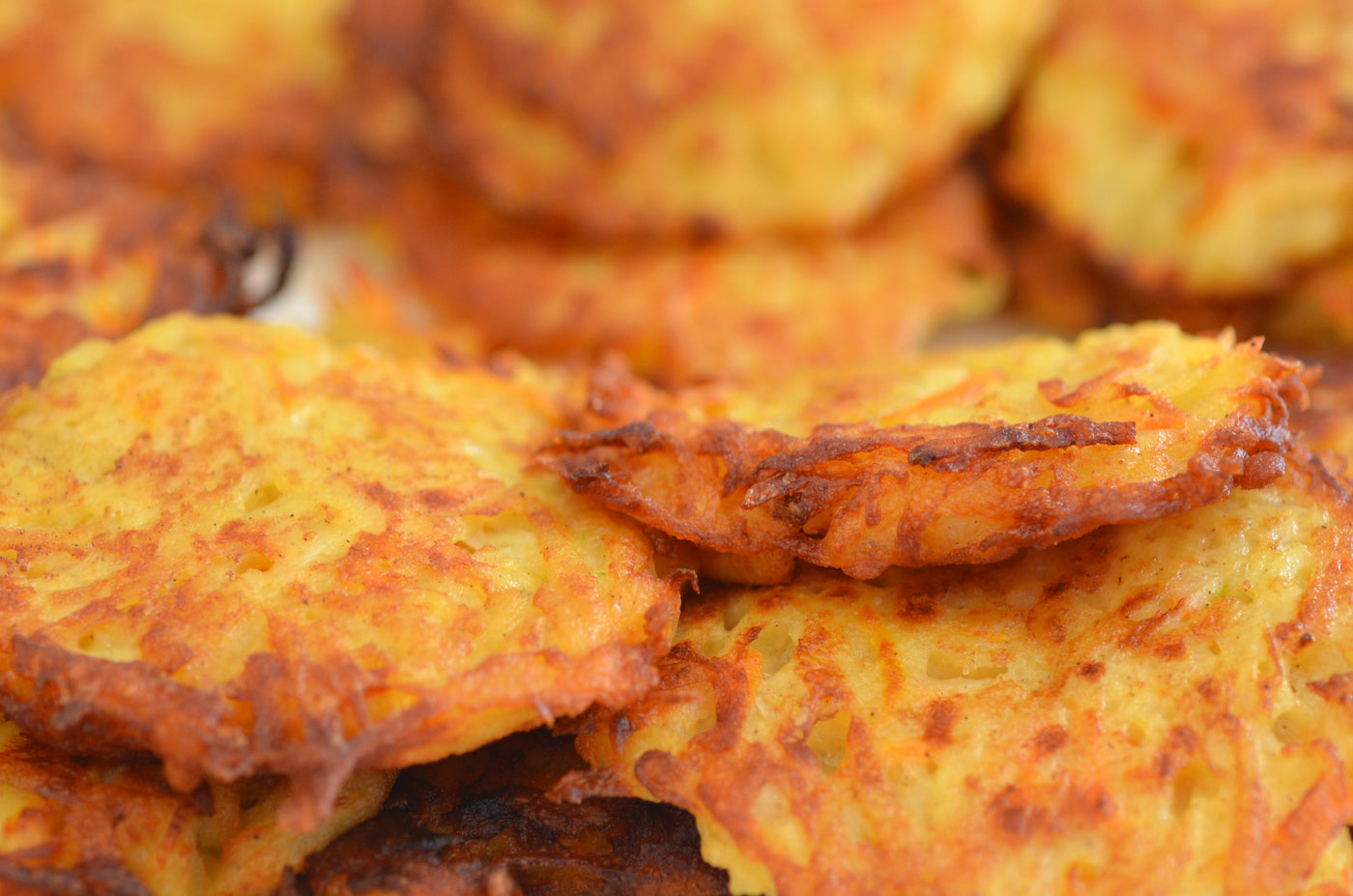 These apple latkes are a twist on the traditional potato latkes often served for Hanukkah, meant to symbolize the miracle of Hanukkah, when the oil of the menorah in the ransacked Second Temple of Jerusalem was able to stay aflame for eight days even though there was only enough oil for one day.
The symbolism comes in the form of the oil in which latkes are fried. These apple latkes are a lighter favorite, made almost entirely of apples and held together with eggs, apple spices and a pinch of flour. 
Makes 12
Ingredients
3 large tart apples, Fuji or Granny Smiths 
1 tablespoon lemon juice
6 tablespoons all-purpose flour
1 tablespoon granulated sugar
1 teaspoon apple spices
1 teaspoon baking powder
2 eggs
1-2 tbsp butter 
Greek yogurt, sour cream or crème fraîche for serving
Pinch salt, to taste
Directions
Preheat oven to 200 degrees. Peel, core and grate apples, then transfer to a towel and wring out the juice. 
Transfer apples to a bowl and toss with lemon juice. Combine apple spices, flour, sugar and baking powder and toss to coat apples. In a small dish, whisk eggs  and stir in.
Turn a cast-iron skillet to medium heat and add one tablespoon butter to coat pan. Add apple batter to pan and press with spatula to flatten. Fry until brown and crisp. Set aside on paper towels and repeat. Serve and enjoy!
---
More from The Pinch: A Spice Blog
View all