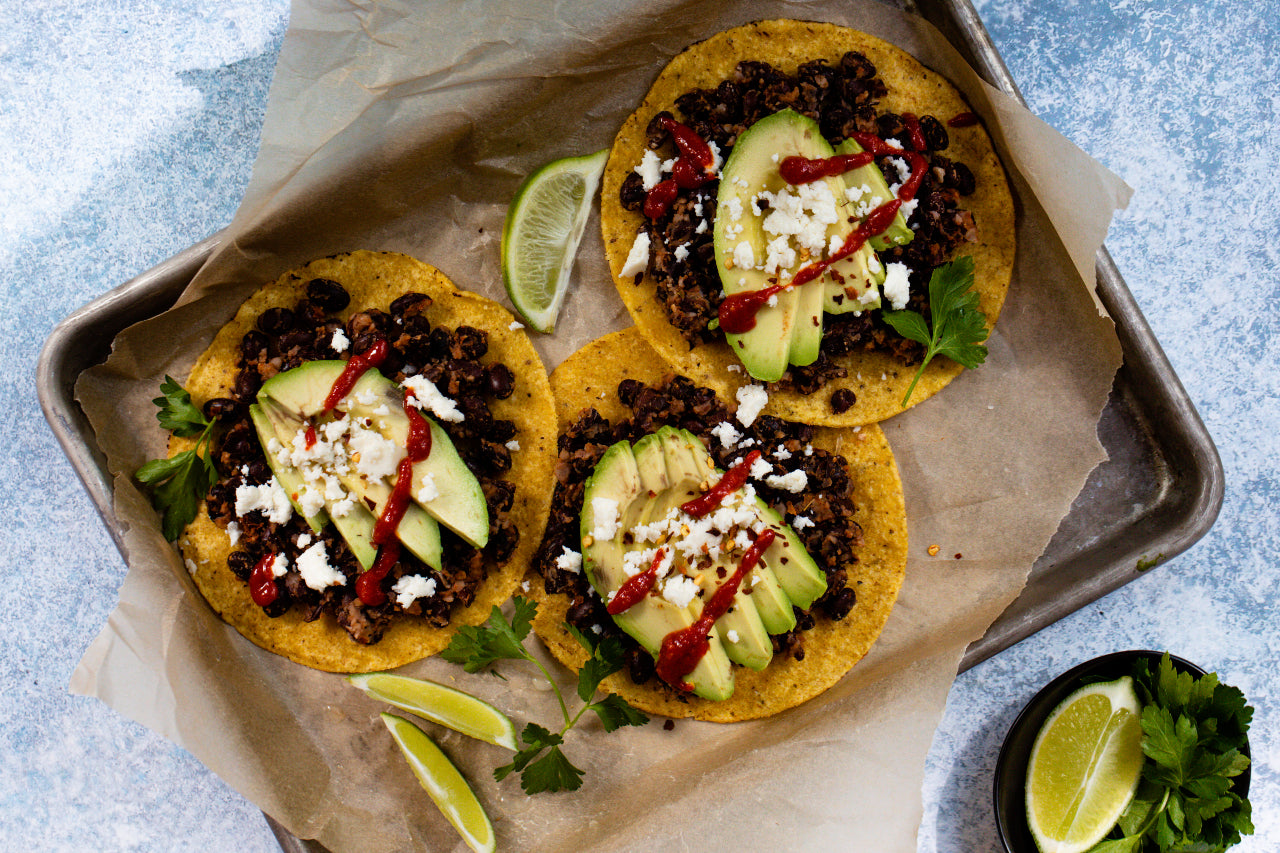 Serves: 4 
Prep time: 15 minutes 
Cook time: N/A 
Total time: 15 minutes 
2 15-ounce cans black beans, drained and rinsed 
1 lime, juiced, plus more for serving 
2 tablespoons RawSpiceBar Adobo Blend 
8 tostada shells 
2 avocados 
Salt and pepper to taste 
½ cup cilantro, roughly chopped 
In a medium bowl, combine the black beans, lime juice, and RawSpiceBar Adobo Blend. Mash gently with a spoon, leaving some beans whole. 

 

Divide the bean mixture between the tostada shells, gently pressing them into the shells to adhere. 

 

Thinly slice the avocados. Divide the avocado slices between the tostadas on top of the beans. 

 

Sprinkle with salt and pepper and garnish with cilantro. Serve with lime wedges on the side. 

 
---
More from The Pinch: A Spice Blog
View all