Taking a Closer Look at Tandoori: Keep Calm and Spice On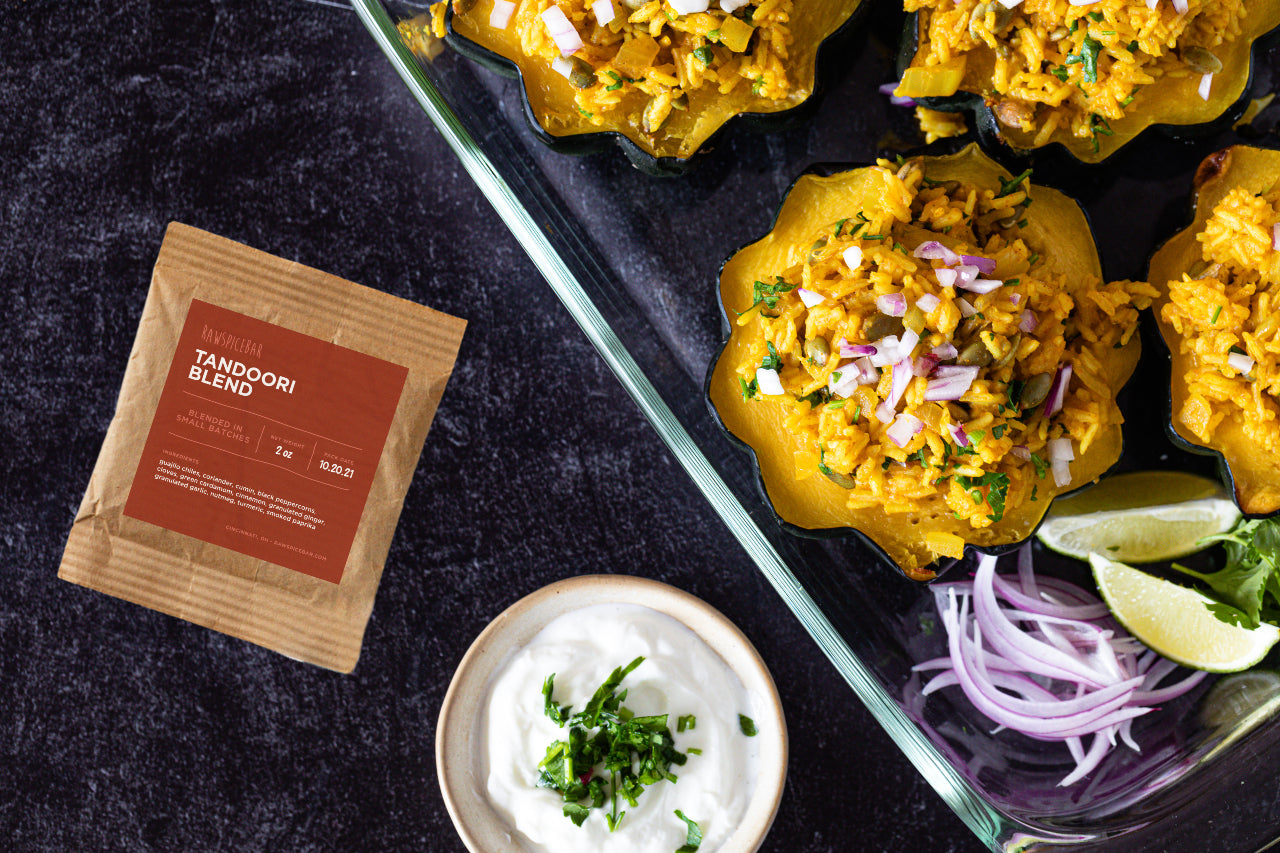 Every cook has wondered what makes a dish so delicious. By understanding the flavor palate and makeup of tandoori, you are well on your way to making delectable dishes on the daily.
Spicy Livin' | Tandoori is a reddish-brown spice that surrounds your olfactory senses with a bold, fragrant experience thanks to its mix of cinnamon, black peppercorn, and guajillo chiles. The prominent guajillo chiles offer a flavor akin to cranberry and tomato with a hint of smokiness, while the sweetness of cinnamon and nutmeg balance the spice out for a tangy, bold, experience.
When One Tandoori Closes, Another Opens | Did you know that after you've had your fill of delicious tandoori, this spice can continue to benefit you? Guajillo chiles are not only packed with Vitamin C, B vitamins, and minerals, but they also contain capsaicin–a heat ingredient in peppers–that raises your metabolism and has anti-inflammatory benefits. Move over, apples–a new way to keep the doctor away is in town.
A Bollywood Ending | In Indian pop culture, food and entertainment often go hand-in-hand. There are several Bollywood films that center around food, including Daawat-e-Ishq, Luv Shuv Tey Chicken Khurana, and Ramji Londonwaley. Hungry for more? Cook Sri Rao's "Bollywood Kitchen" book offers home-cooked Indian recipes paired with Bollywood films. Tandoori and chill, anyone?
How will you put your tantalizing Tandoori blend to use? Share your meals with us on Instagram, and follow along for tasty tips and tricks. 
---
More from The Pinch: A Spice Blog
View all