Xinjiang Tofu With Cashews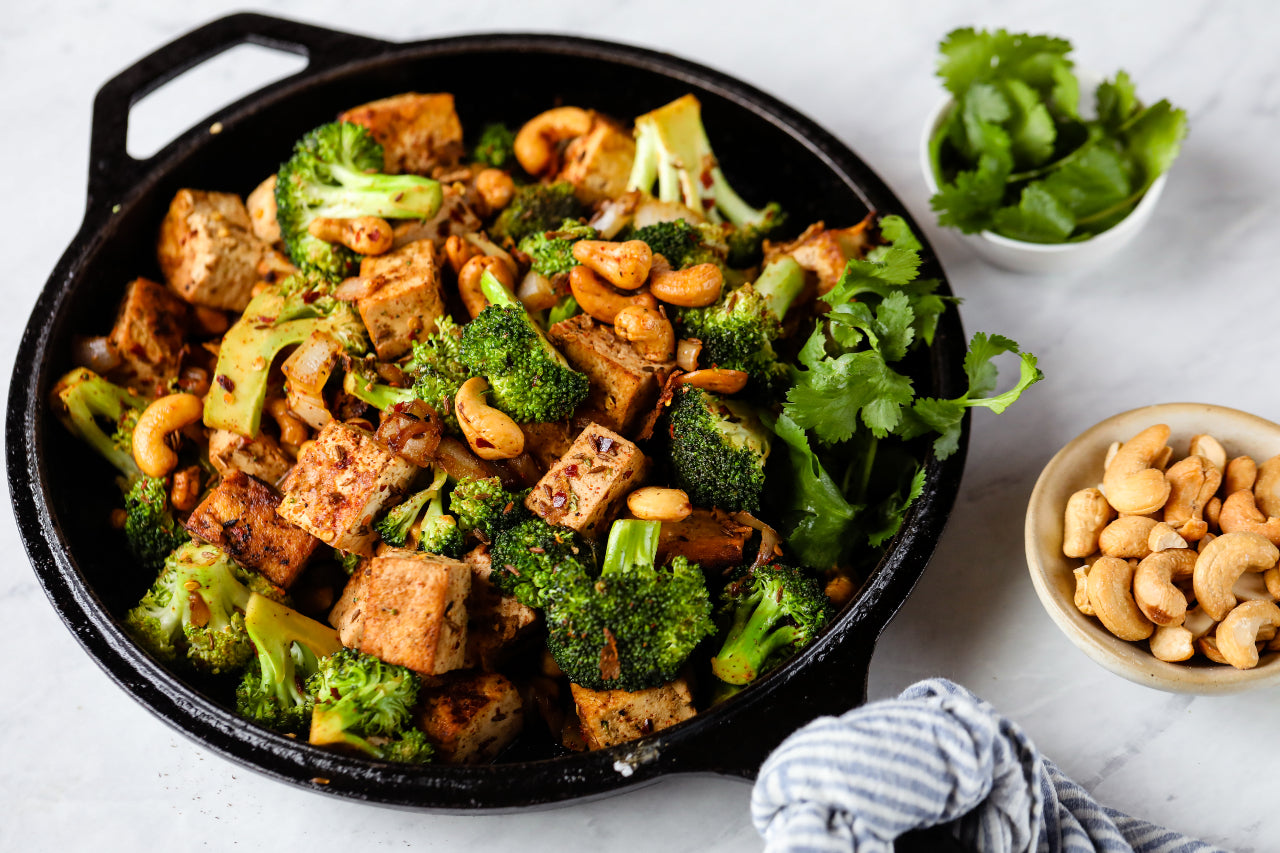 Serves: 4
Prep time: 20 minutes, including draining
Cook time: 20 minutes
Total time: 40 minutes
1 7.5-ounce block extra-firm tofu, drained 
2 tablespoons avocado or other neutral oil
½ white onion, diced
1 tablespoon minced fresh ginger
2 tablespoons RawSpiceBar Xinjiang Blend
2 heads broccoli, cut into bite-sized florets
½ cup low-sodium vegetable broth or water
2 tablespoons low-sodium soy sauce
⅔ cup roasted, unsalted cashews
½ cup fresh cilantro, chopped
White rice for serving 
Wrap the tofu in a clean dish towel and place a heavy skillet on top. Let the tofu drain for 15 to 20 minutes to remove excess moisture. Dice the tofu into ½-inch cubes. 

Heat the oil in a large skillet over medium-high heat. When hot, add the tofu and cook undisturbed, until brown on all sides, about 2-3 minutes per side. Reduce the heat as necessary to prevent burning. 

Stir in the onion, ginger, and Xinjiang Blend and cook for 3 minutes, until the onion starts to soften. 

Add the broccoli, broth, and soy sauce, scraping up any browned bits on the bottom of the skillet. Cook until the liquid is evaporated and the broccoli is crisp-tender, about 3 minutes. Add the cashews and stir to combine. 

Sprinkle with cilantro and serve with white rice.
---
More from The Pinch: A Spice Blog
View all