Sweet Carolina Pulled Pork Sandwiches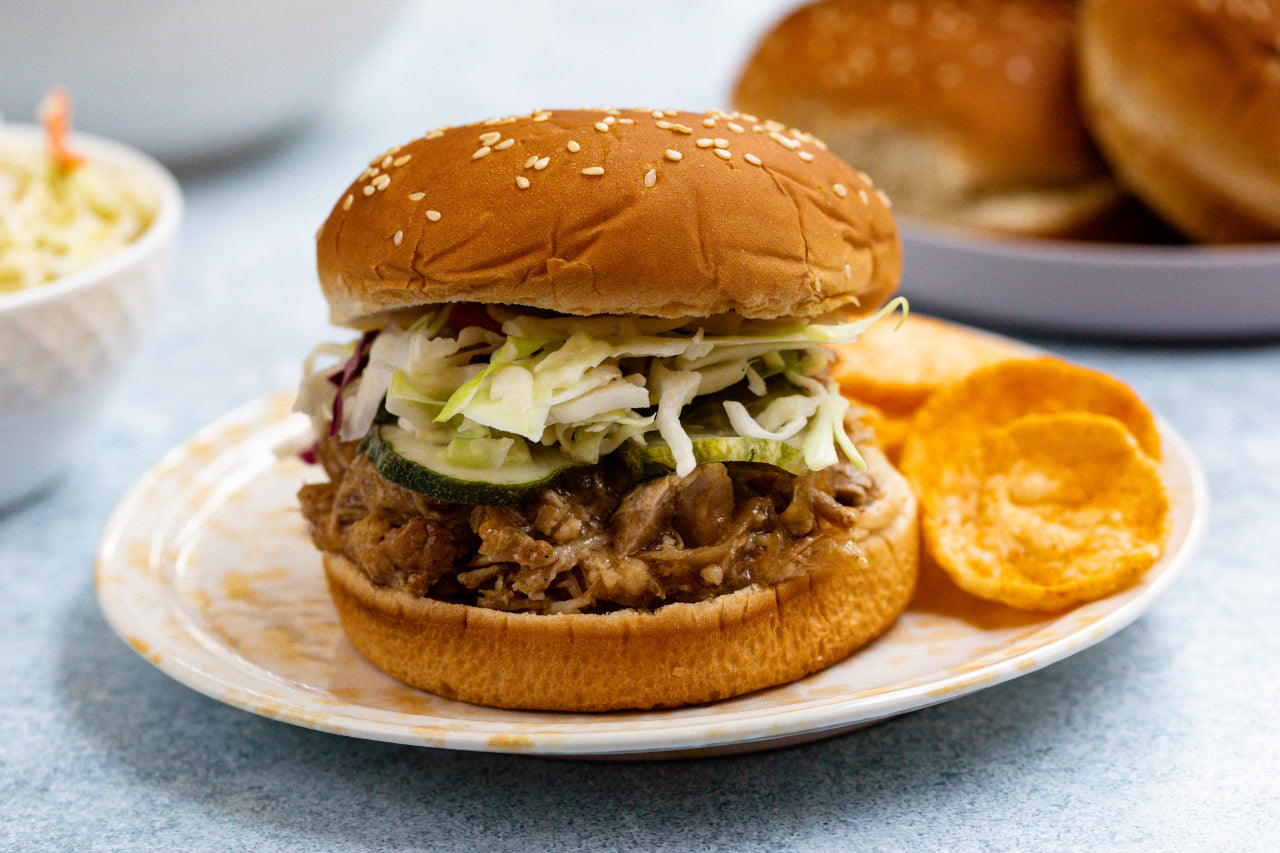 Serves: 8-10 
Prep time: 5 minutes 
Cook time: 4 hours 
3-4 pounds pork butt roast, fat trimmed 
2 tablespoons RawSpiceBar Sweet Carolina Dry Rub, divided 
1 tablespoon brown sugar  
2 teaspoons kosher salt 
1 medium yellow onion, sliced thinly 
½ cup apple cider vinegar 
2 tablespoons Worcestershire sauce 
Hamburger buns 
Toppings: slaw, pickle slices, lettuce 
In a small bowl, mix 1 tablespoon Sweet Carolina Dry Rub, brown sugar, and salt. Rub the mixture all over the pork to coat on all sides. 

 

Place the onions in an even layer on the bottom of the slow cooker. Place the pork on top.

 

In a liquid measuring cup, combine the apple cider vinegar, Worcestershire sauce, and remaining tablespoon Sweet Carolina Dry Rub. Add the liquid to the slow cooker. You should have about 2 inches of liquid on the bottom; if not add a splash of beef broth or water.

 

Cover and cook on LOW for 8 to 10 hours or HIGH for 4 to 6 hours, until pork is fork-tender. 

 

Transfer the meat to a bowl and use two forks to shred, reserving the liquid in the slow cooker. Toss the shredded pork with the sauce until well coated. Slow cook on HIGH for another 10 to 15 minutes to thicken and develop the flavors. 

 

Serve on buns with toppings of your choice. 

 
---
More from The Pinch: A Spice Blog
View all