One Sheet Moroccan Chickpeas & Pumpkin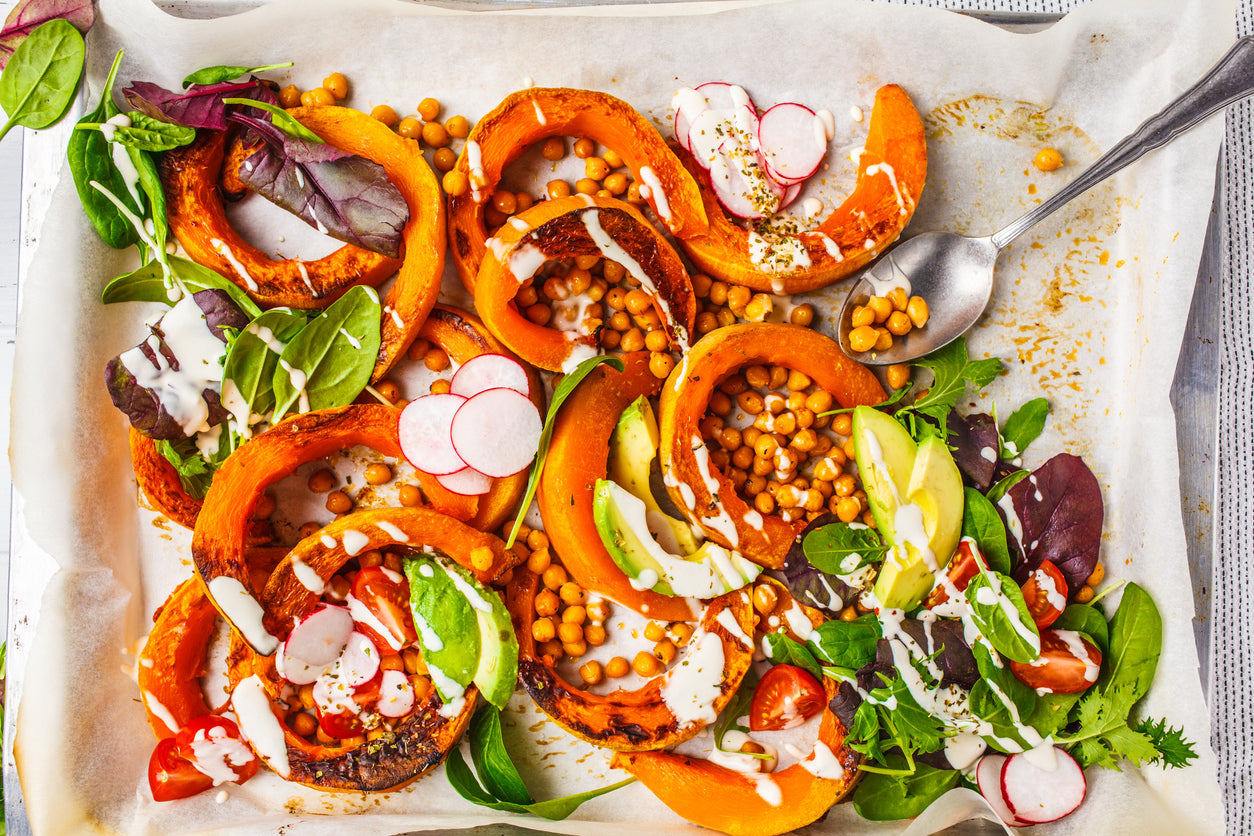 Ingredients
2 16 oz cans chickpeas
2 tablespoons RawSpicebar's Ras el Hanout
2 tablespoons vegetable oil
1 large sugar pumpkin
Kosher salt, to taste
Avocado, yogurt, lemon juice, to serve, optional
 
Directions
Preheat the oven to 400 degrees. In a small bowl, combine spices, salt and oil.
Using a sharp knife, cut pumpkin in half lengthwise (removing the top and bottom is optional). Then use a sharp spoon or ice cream scoop to scrape out all of the seeds and strings.
Brush the pumpkin flesh with oil and place flesh down on the baking sheet. Pierce skin a few times with a fork or knife to let steam escape.
Add chickpeas to sheet pan, drizzle with oil, spices and salt to coat. Bake, 40-45

 

minutes. Serve and enjoy!
---
More from The Pinch: A Spice Blog
View all