Lemon Saffron Risotto With Spring Vegetables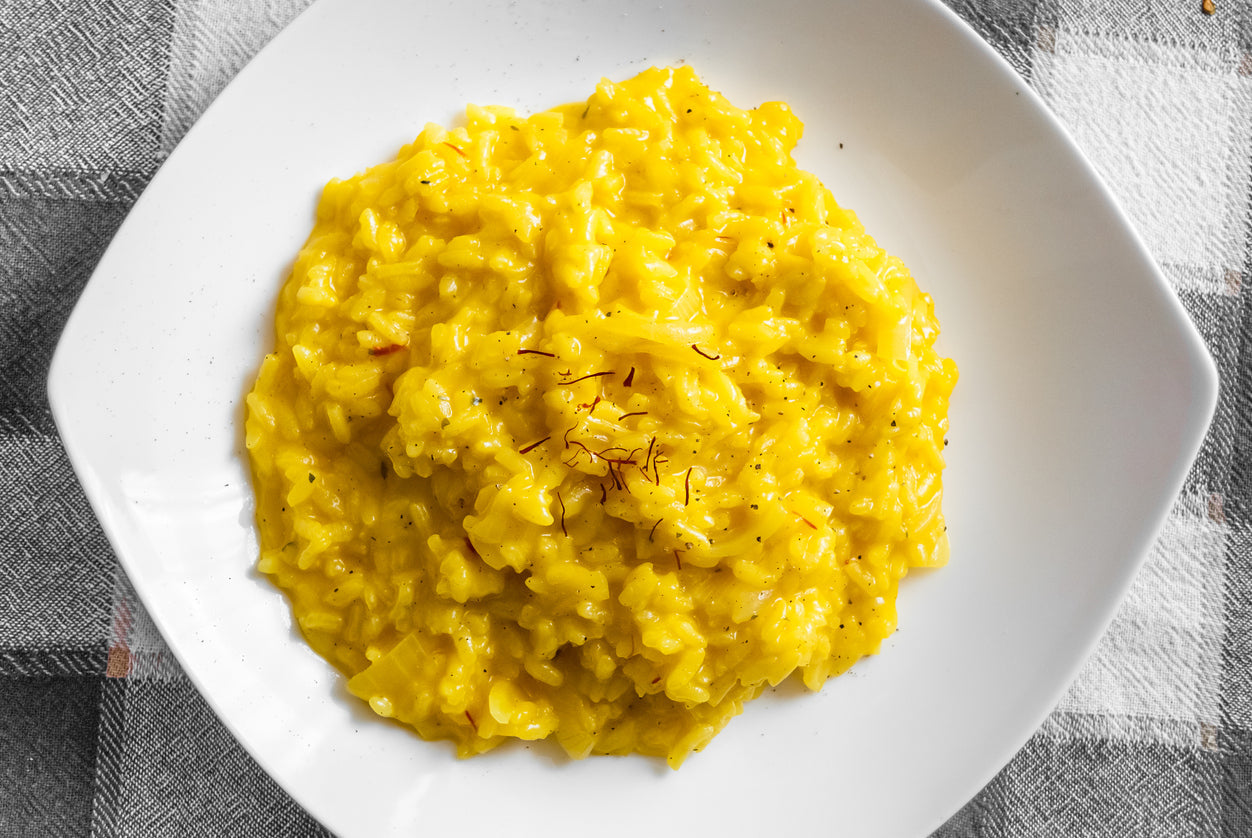 This lemon saffron risotto is super light and topped with green spring veggies of asparagus and fennel. One of the simplest risottos you can make but feels extra special and is ready in under 30 minutes.
Ingredients
3 tbsp butter
1 onion, finely chopped
2 pinches saffron
10 oz arborio rice
3/4 cup white wine
4 cups vegetable stock
2 fennel bulbs, sliced into thin wedges
1/2 lb asparagus
zest 1 lemon, plus juice for serving
4 eggs
4 tbsp Parmesan, plus more for serving
Olive oil, to drizzle

Directions
Heat butter in a large frying pan on a medium heat until melted, add the onions and cook, 5-7 minutes. Meanwhile, mix the saffron with 2 tbsp hot water and let infuse. Add rice to pan and coat rice well. Add the white wine and saffron water and cook, 2-3 minutes.
Add a third of the stock, stir and let the rice soak up the liquid. Repeat until all stock is added, stirring continuously. 
Preheat oven to 425 F.  Place the fennel and asparagus on a baking tray, drizzle with olive oil, add the lemon zest and season generously with salt and pepper. Toss together and bake, 10-15 minutes until tender.
Bring a large saucepan of water to the boil, add the eggs and cook for 4½ mins for soft boiled. Drain, peel and slice in half. Add cheese to risotto and season to taste. Serve with fennel, asparagus and eggs on top. Sprinkle remaining cheese, with lemon juice to finish.
---
More from The Pinch: A Spice Blog
View all