Lebküchen Stuffed Portobello Mushrooms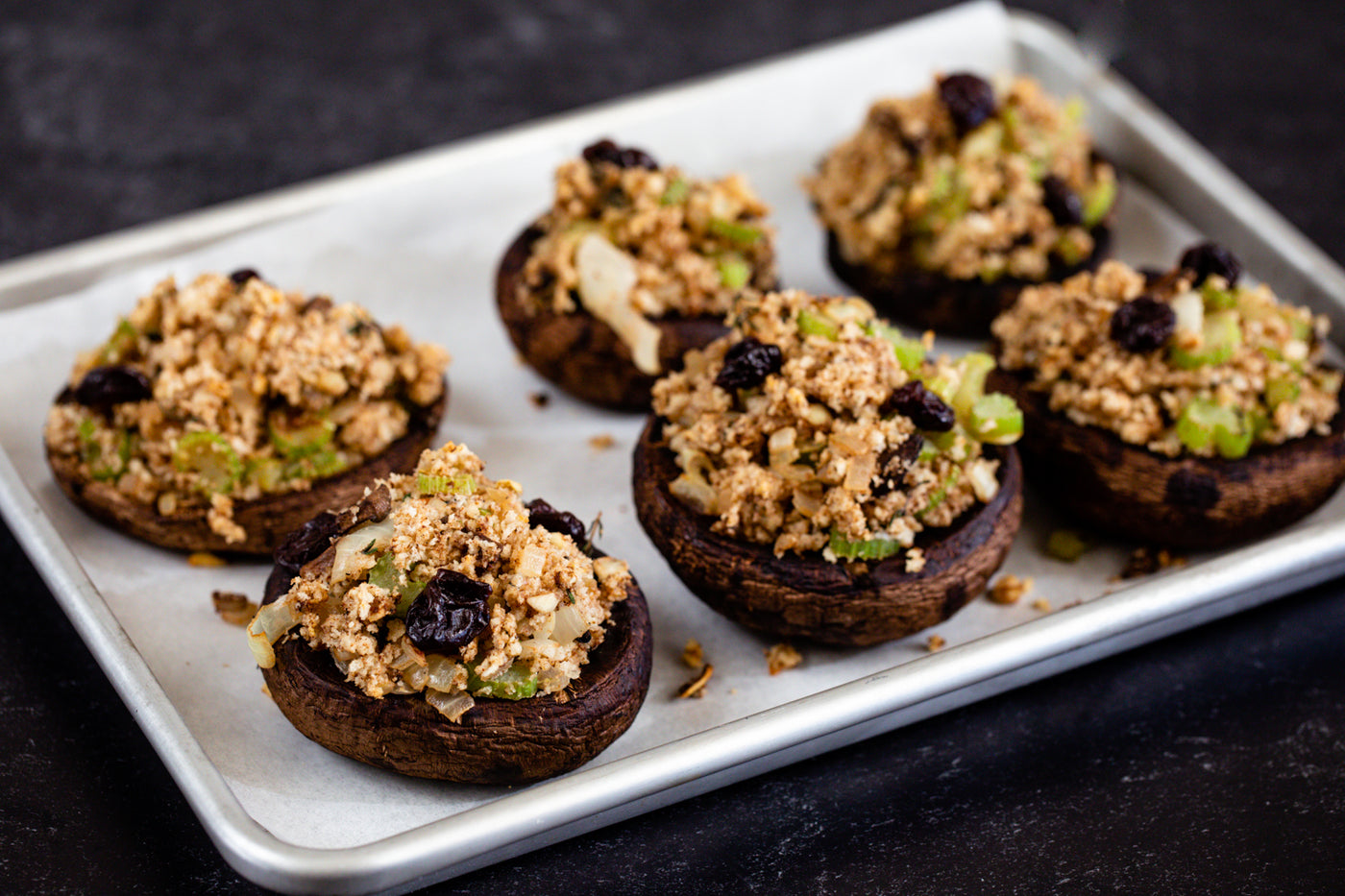 Serves: 6
Prep time: 10 minutes
Cook time: 25 minutes
6 large portobello caps
1 small onion, diced
2 celery stalks, diced
2 garlic cloves, minced
3 tablespoons olive oil, divided
1 tsp salt
2 tbsp fresh thyme leaves
1 tbsp RawSpiceBar Lebküchen Blend
1 cup panko bread crumbs
½ cup cream cheese, softened
¼ cup dried cranberries or cherries
Kosher salt and black pepper, to taste
Preheat the oven to 375°F. 

Remove the stems from the mushrooms and use a spoon to scrape out the gills. Reserve the stems and finely chop them.

Place the mushroom caps on a baking sheet and brush with olive oil. Sprinkle them with salt and pepper. Place stem side down and roast for 10 minutes.

Meanwhile, heat the remaining 1 tablespoon olive oil in a large skillet over medium heat. Add the chopped mushroom stems, onion, celery and garlic and saute for 5 minutes, until softened. Season with 1 teaspoon kosher salt. 

Add the thyme and 

Lebküchen Blend and cook for another minute. Add the panko and cook for 3 more minutes, until toasted.
Transfer the filling to a bowl. Add the cream cheese and dried cranberries/cherries. Stir to combine.
When the mushrooms are done roasting, remove the pan from the oven and flip them stem side up. Stuff the mushrooms with the filling, pressing it in to fill each mushroom well. 
Return the mushrooms to the oven for another 10-15 minutes, until heated through. 
---
More from The Pinch: A Spice Blog
View all