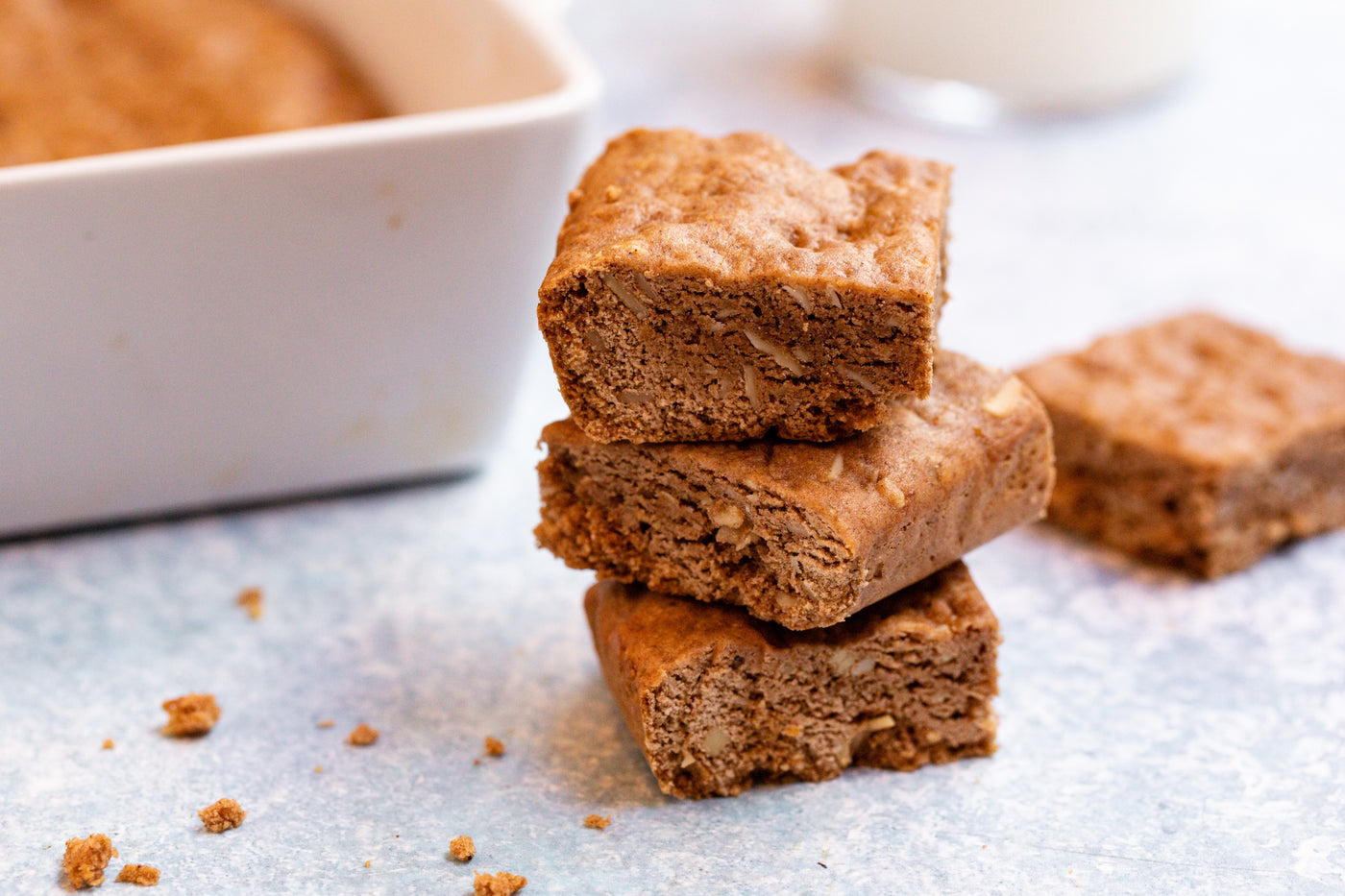 Yield: 16 bars
Prep time: 5 hours, including chilling
Cook time: 30 minutes
¾ cup honey
½ cup packed light brown sugar
1 egg
1 tbsp. orange zest 
½ tsp. pure vanilla extract
2¼ cups all-purpose flour
¼ teaspoon baking soda
½ cup roughly chopped slivered almonds 
2 Tbsp. RawSpiceBar Lebküchen Blend
In a small saucepan, combine the honey and brown sugar over medium-high heat. Bring to a boil, stirring occasionally, then remove from the heat. Cool for 10 minutes.

In a large mixing bowl, whisk together the honey mixture, egg, orange zest, and vanilla. 

Add the flour, baking soda, almonds, and Lebküchen Blend, and mix with a wooden spoon or rubber spatula until uniform. Cover the bowl and refrigerate overnight or for at least 4 hours.

Preheat the oven to 350°F. Line an 8x8-inch baking dish with parchment paper. 

Transfer the dough to the prepared baking dish. Press the dough to fill the bottom of the pan. Alternatively, you can roll the dough into an 8x8-inch square on a lightly floured work surface, then transfer it to the baking dish. 

Bake for 25-30 minutes, until the edges start to darken and a toothpick inserted in the center comes out mostly clean. 

Cool in the pan for 15 minutes, then remove to a wire rack to cool completely before slicing and serving.
---
More from The Pinch: A Spice Blog
View all