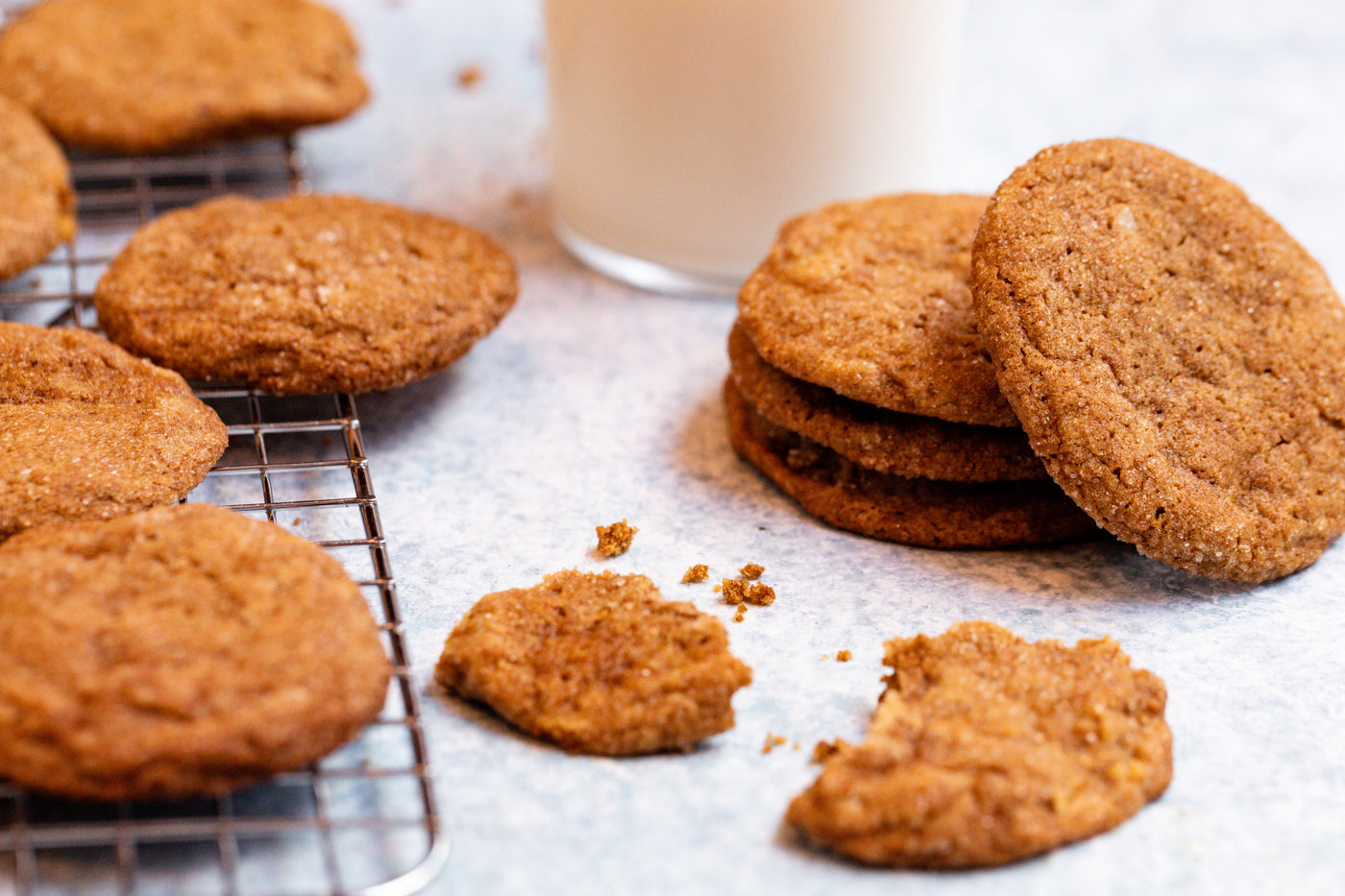 Yield: 2 dozen cookies
Prep time: 40 minutes, including chilling
Cook time: 15 minutes
¾ cup unsalted butter, room temperature
1 cup sugar, plus more for rolling cookies
1 egg, room temperature
¼ cup molasses
2¼ cups all-purpose flour
1 Tbsp. RawSpiceBar Lebküchen Blend
1 tsp. baking soda
¼ tsp. kosher salt
In a large mixing bowl, cream together the butter and sugar until light and fluffy, 2-3 minutes. Add the egg and molasses, beating well after each addition, until uniform. 

In a separate bowl, combine the flour, Lebküchen Blend, baking soda, and salt. Gradually add the dry ingredient mixture to the creamed mixture, stirring constantly. Mix until just combined.

Cover and chill the dough in the fridge for at least 20 minutes and up to 1 day. 

When you're ready to bake, preheat the oven to 350°F. Add a thin layer of sugar to a plate. 

Roll the dough into 1½-inch round balls, then roll each ball in the sugar to coat. 

Place cookies on baking sheets, leaving 1-2 inches of space between each cookie. Bake for 12-15 minutes, until set on the edges and slightly puffed. 

Cool on the baking sheets for 1-2 minutes, then transfer to a wire rack to cool completely.
---
More from The Pinch: A Spice Blog
View all