Lebküchen Cookies (Gingerbread German Cookies)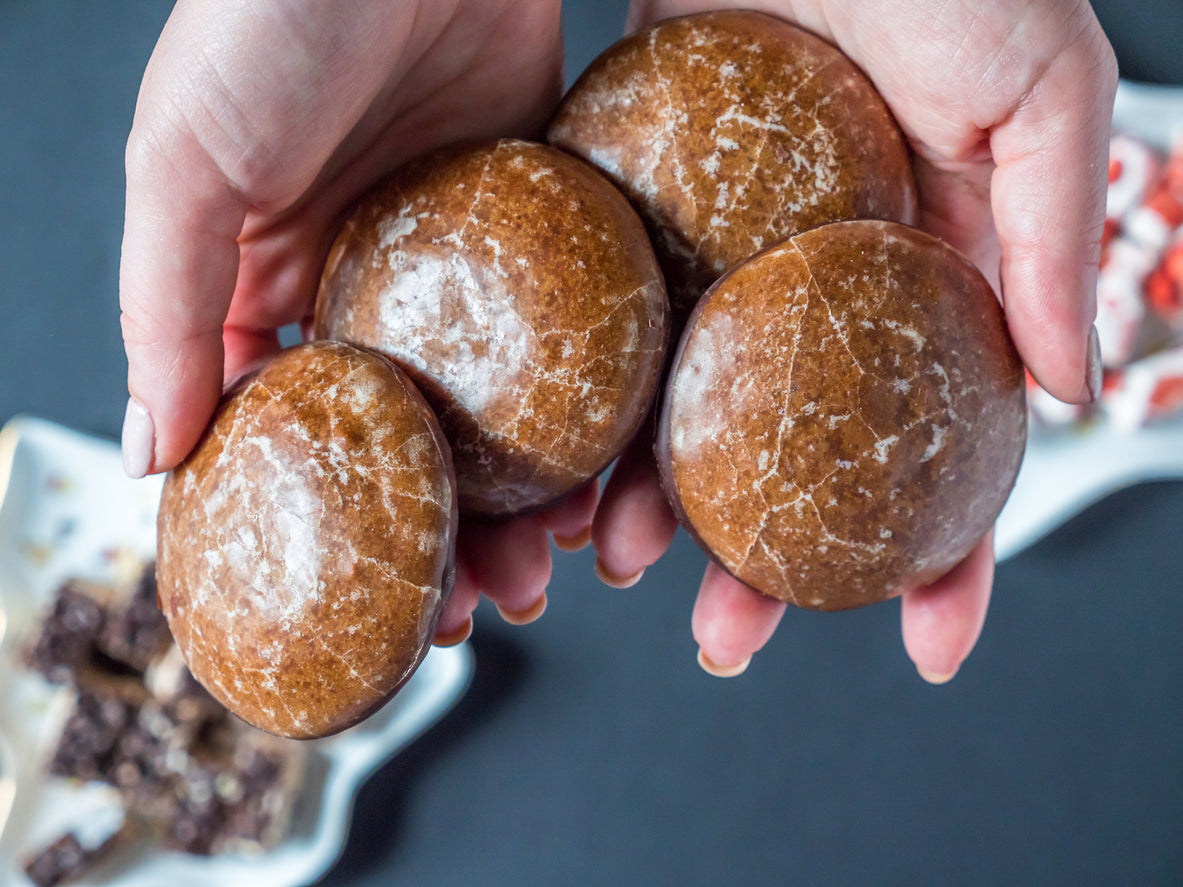 Lebkuchen cookies are traditional gingerbread spiced German cookies and an essential part of a German Christmas. They are an excellent make-ahead cookie and also make a wonderful gift!  This lebkuchen recipe can be served as bars or round cookies. Enjoy! 
Ingredients
3 cups flour
1 tbsp RawSpiceBar Lebküchen Blend
1 egg
3/4 cup brown sugar
1/2 cup honey
1/2 cup molasses
Pinch salt
Directions
1. Combine flour, salt and spices in a small bowl.
2. Beat egg and combine with sugar. Add honey and molasses. Add flour mix to bowl until just combined. Knead on a floured surface until dough is stiff.
3. Wrap the dough in plastic wrap and chill until firm, about 2 hours or overnight.
4. Preheat oven to 350°F. Grease two baking sheets. On a well-floured surface, roll dough into semi flattened balls, about 1 inch each. 
5. Bake in oven for 10-12 minutes. Remove and let cool. Serve and enjoy!
---
2 comments
---
---
More from The Pinch: A Spice Blog
View all