Honey Garlic Chicken Wings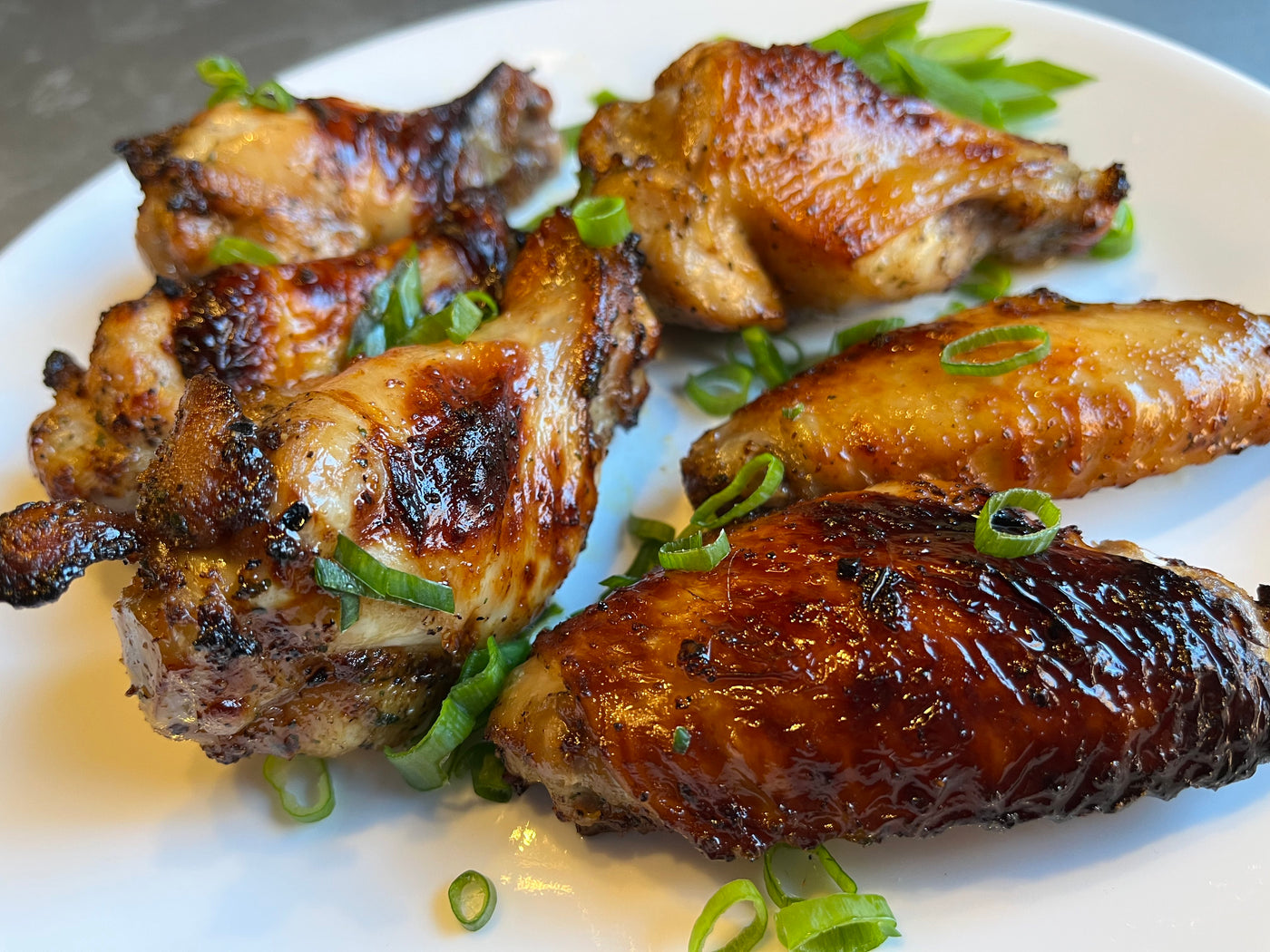 Serves: 4 (appetizer servings)
Prep time: 5 minutes (not including marinating)
Cook time: 30 minutes
Total time: 12 hours, 35 minutes
2 pounds bone-in chicken wings
1/3 cup low sodium soy sauce 
1 tablespoon brown sugar
2 teaspoons honey
2 teaspoons RawSpiceBar Grateful Garlic Blend
1 tablespoon freshly ground black pepper
Chopped green onions, for garnish
In a mixing bowl stir together the soy sauce, brown sugar, honey, pepper, and Grateful Garlic Blend.

Place the wings in a zip-top bag, then pour the marinade into the bag and seal it tightly, removing as much air as possible. Squish the marinade around the wings so that all sides are coated. Place the bag in a baking dish, then let wings marinate in the refrigerator for 12-24 hours, turning the wings periodically to redistribute the marinade and keep the chicken evenly coated.

Preheat the oven to 450 degrees.

Place wings in a single layer on a foil-lined, rimmed sheet tray and roast until dark brown and crispy, about 30 minutes. 

Remove the wings, sprinkle with green onions, and serve immediately.
---
More from The Pinch: A Spice Blog
View all