Grateful Garlic Mashed Potatoes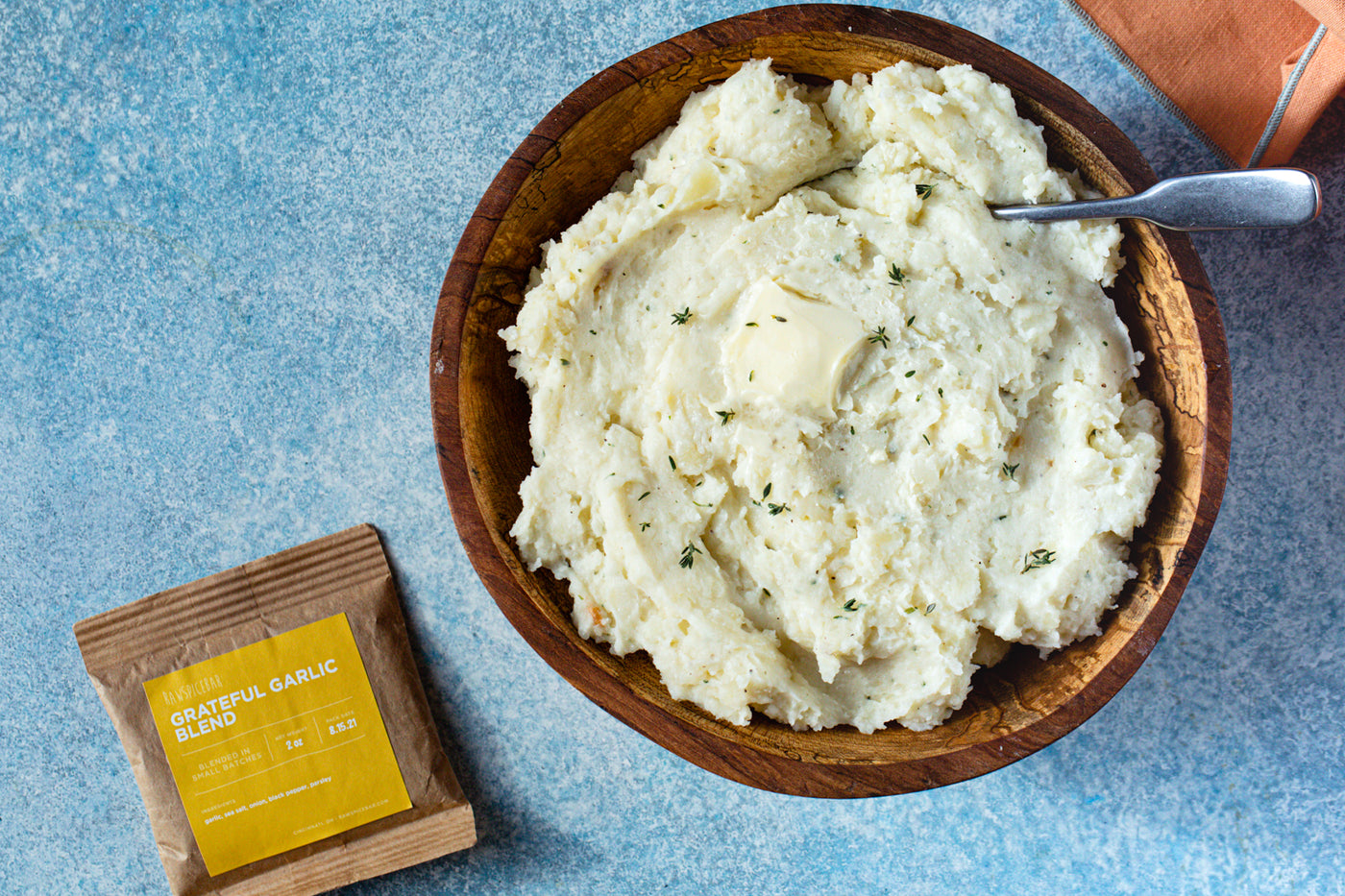 Serves: 4
Prep time: 5 minutes
Cook time: 25 minutes
2 pounds russet and/or Yukon gold potatoes (about 4 medium)
1 tablespoon RawSpiceBar Grateful Garlic Blend
3 tablespoons unsalted butter, at room temperature
½ cup milk or buttermilk, warmed
¼ cup sour cream 
Salt and Pepper, to taste
Peel and cut potatoes into quarters.

Place the potatoes in a large pot and cover with cold water by an inch. Add a generous pinch of salt. Bring to a high simmer, reduce the heat down to medium-low and to simmer until the potatoes are fork-tender, about 15-20 minutes.

Drain the potatoes and return them to the pot. Add the Grateful Garlic Blend, butter, milk and sour cream.

Mash the potatoes with a potato masher until smooth, adding a little extra milk if needed. 
---
More from The Pinch: A Spice Blog
View all