Golden Milk Turmeric Smoothie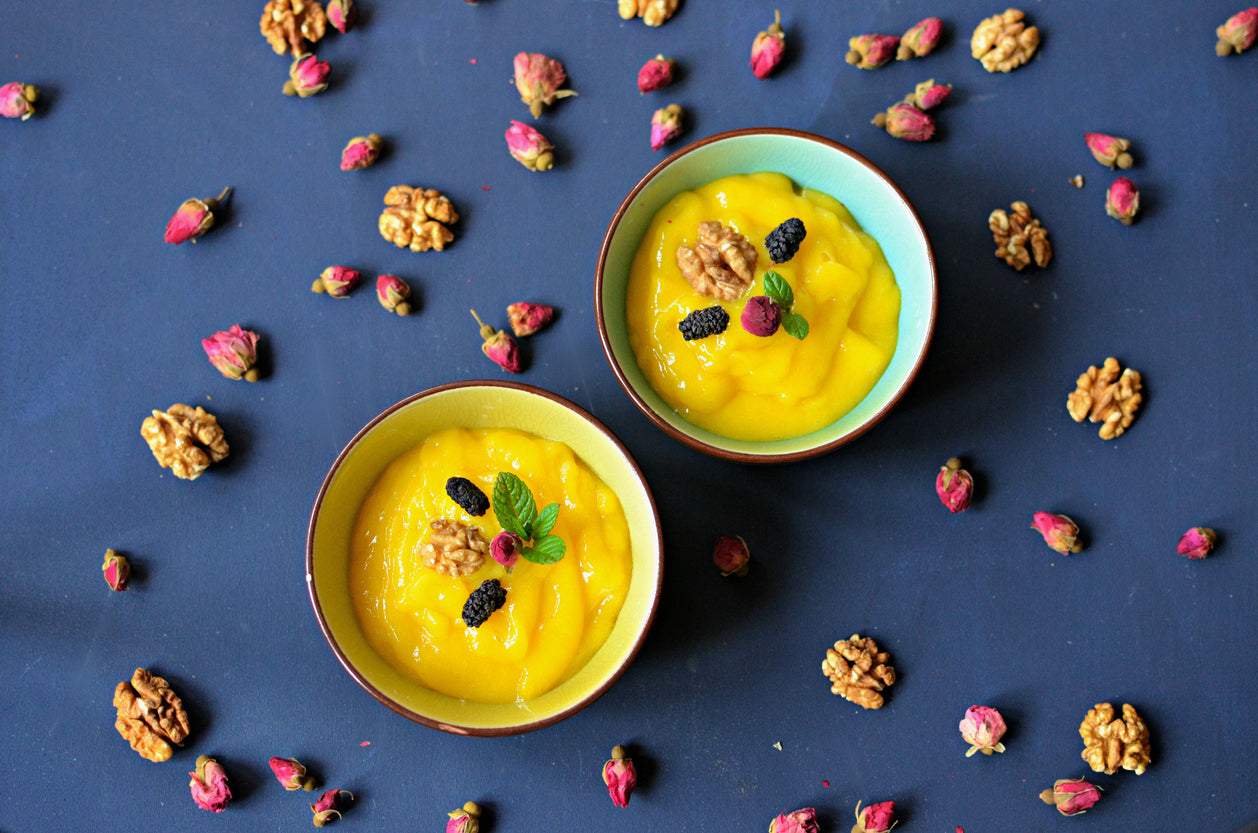 RawSpiceBar golden-milk-turmeric
An easy early morning breakfast, we love all year long.GOLDEN MILK TURMERIC SMOOTHIE
We've sourced and freshly ground the spices to make our Golden Milk Turmeric Smoothie Bowl. Simply follow our recipe, adding locally sourced, fresh ingredients, to cook this delicious Golden Milk Turmeric Smoothie Bowl in just 5 minutes.
How Our Recipes Kits Work We provide spices: Your shopping list:
1 banana
1 cup frozen mango plus 1 cup spinach (optional)
3/4 cup plain kefir or yogurt
2 teaspoon organic turmeric powder
INSTRUCTIONS
1. Add all ingredients to the blender and pulse until smooth.
---
More from The Pinch: A Spice Blog
View all