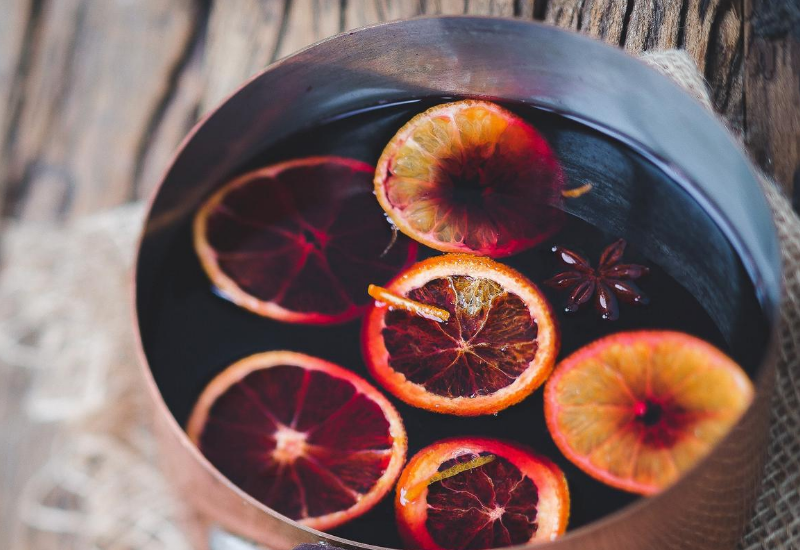 Ingredients
1/2 medium orange
1/2 cup sugar
3/4 cup water
2 tbsp mulling spices
1 (750 ml) bottle dry red wine
Rum or amaretto

Directions
Zest orange peel.
Add Mulling Spices to tea bag or fine mesh cooking bag. 
Combine the water and sugar in a large saucepan and boil until the sugar has dissolved. Reduce the heat and add mulling spices, orange zest, and orange juice. Simmer until a fragrant syrup forms, about 1 minute.
Reduce the heat further and add wine. Let simmer on low, 20 minutes up to a few hours.
Remove spice bag and serve in small mugs, adding a shot of rum or amaretto.
---
More from The Pinch: A Spice Blog
View all