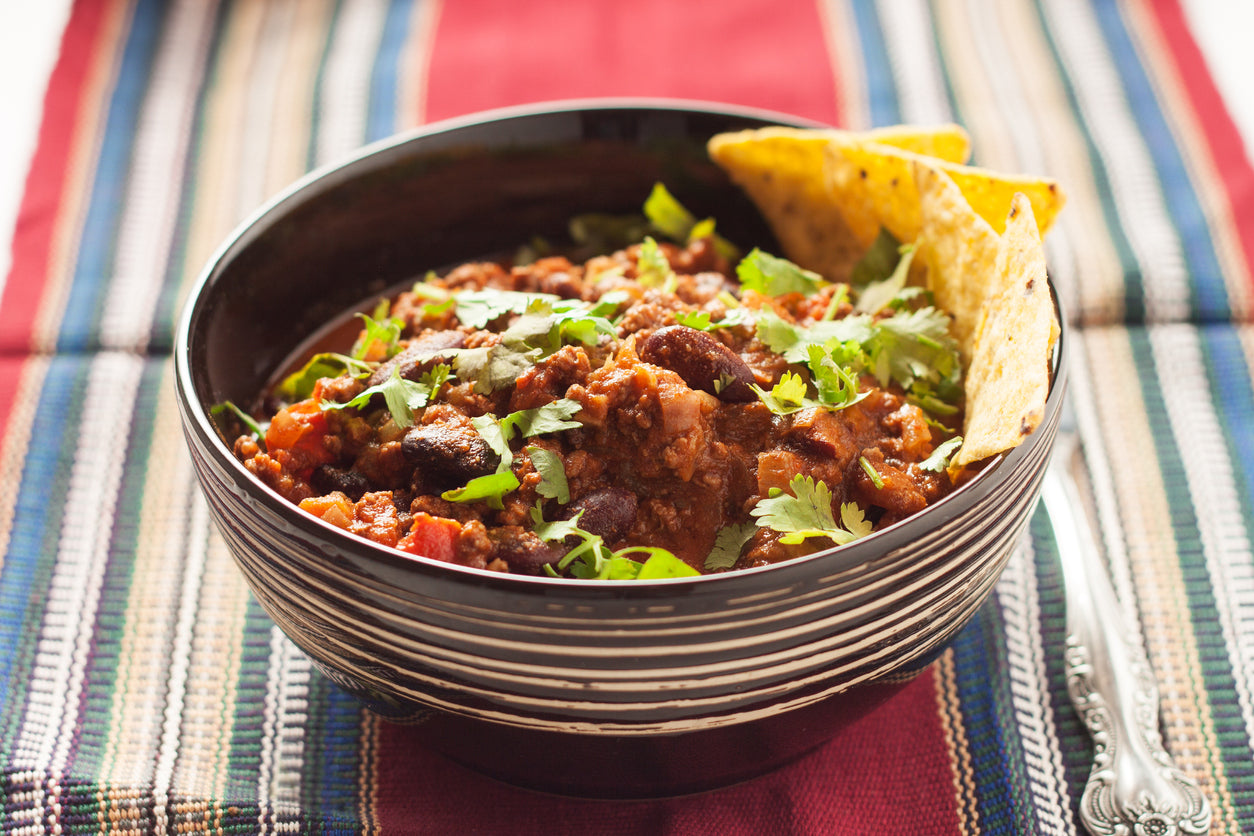 This chili con carne recipe has strong Texas influences - heavy on the meat and bacon and omits the beans. This is a hearty meal, great for a cold winter day.

Ingredients

4 tablespoons RawSpiceBar's chili powder
1 tablespoon Mexican oregano
6 ounces bacon
2 pounds boneless beef chuck, cubed
2 white onions, chopped
Kosher salt, to taste
4 garlic cloves, minced
2 cups beef broth
1 16-ounce can puréed tomatoes

Directions


In a Dutch oven over medium heat, add bacon and fry until crisp, 5 to 8 minutes. Transfer to paper towels to drain.
Increase the heat to high. Working in small batches, add the beef cubes to the pot and cook, stirring, until well browned on all sides. Set aside.
Reduce the heat to medium, add onions to bacon drippings and sauté, 5-6 minutes.
Add the chili powder, oregano, salt and garlic and cook, stirring often, 2-3 minutes. Crumble in bacon and add broth, tomatoes, 1 cup water and browned beef. Increase the heat to high and bring to a boil, then decrease the heat to low, cover partly and simmer for 2 hours, until the meat is very tender. Add water as needed to maintain a good chili consistency. Serve and enjoy!
---
More from The Pinch: A Spice Blog
View all