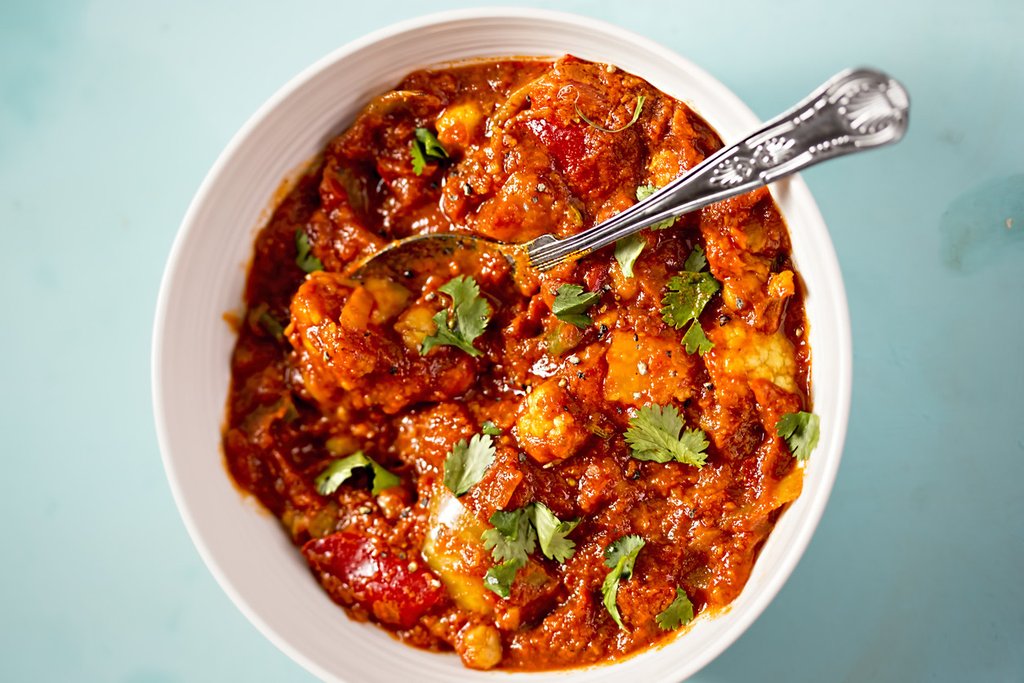 One pot easy veggie instant pot chana masala with freshly ground garam masala.
Ingredients
1 tbsp garam masala
Vegetable oil
1 yellow onion, diced
3 cloves garlic, minced
1 inch fresh ginger, minced
1 red pepper, minced
1 15 oz can whole tomatoes, chopped, strained
2 cups chickpeas
1 sweet potato, chopped
2 cups cauliflower florets, chopped
Sea salt, to taste
1 lemon, juiced
3 cups water or vegetable broth
Naan, brown rice, yogurt, cilantro, optional, for serving
Directions
Heat oil in a large skillet over medium high heat. Add onion and salt and stir until translucent, 4-5 minutes. Add garam masala, garlic, ginger and pepper and sauté, about 5 minutes.
Turn heat down to medium and add tomatoes, 2-3 minutes. Add chickpeas, cauliflower, & sweet potato and let brown, another 6-10 minutes. Add water or tomato juice to cover and let simmer, 40-50 minutes. Season to taste and stir in lemon juice right before serving.
Serve with naan, brown rice, yogurt or bunch of cilantro and enjoy!
---
More from The Pinch: A Spice Blog
View all