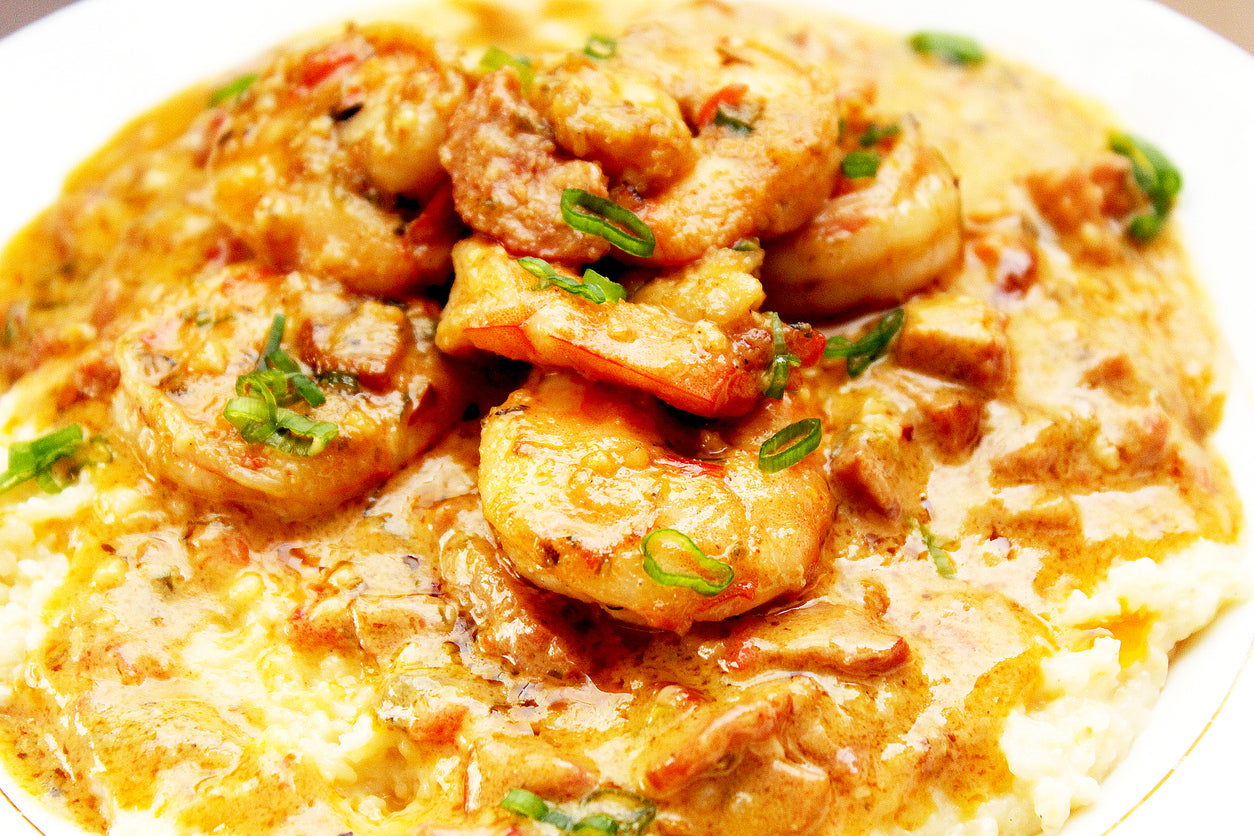 These cajun shrimp and grits are packed with spicy, Southern flavors and are one of our favorite home cooked meals.

Ingredients 

1.5 lbs large or jumbo shrimp, peeled and deveined
1 tbsp RawSpiceBar's Cajun seasoning
5 thick bacon slices, chopped
2 tbsp chopped parsley
2 tsp minced garlic
2 green onions thinly sliced
1 red bell pepper, diced
1/4 cup chicken broth
1 lemon
Kosher salt, to taste
Grits
1 cup quick grits
2 cups water 
3 cups milk 
3 tbsp unsalted butter
1 cup white sharp cheddar cheese  
Directions
Cajun Shrimp
In a large skillet over medium heat, sauté bacon until brown and crisp, 3-5 minutes.
Remove bacon  and transfer to a plate. Add shrimp to pan with leftover bacon grease. Add cajun seasoning and salt, saute 3-4 minutes and set aside.
Add garlic, bell pepper, parsley, and green onions to pan and saute, 3-4 minutes. Add broth and cook another 3 minutes. Add shrimp and lemon juice to combine, another 2-3 minutes.
Grits
Add water, milk, bay leaf and salt to a heavy saucepan. Bring to a boil.
Whisk in the grits, stirring constantly. Reduce heat and let simmer, about 15 minutes.
Remove from heat and stir in butter and cheese.
---
More from The Pinch: A Spice Blog
View all