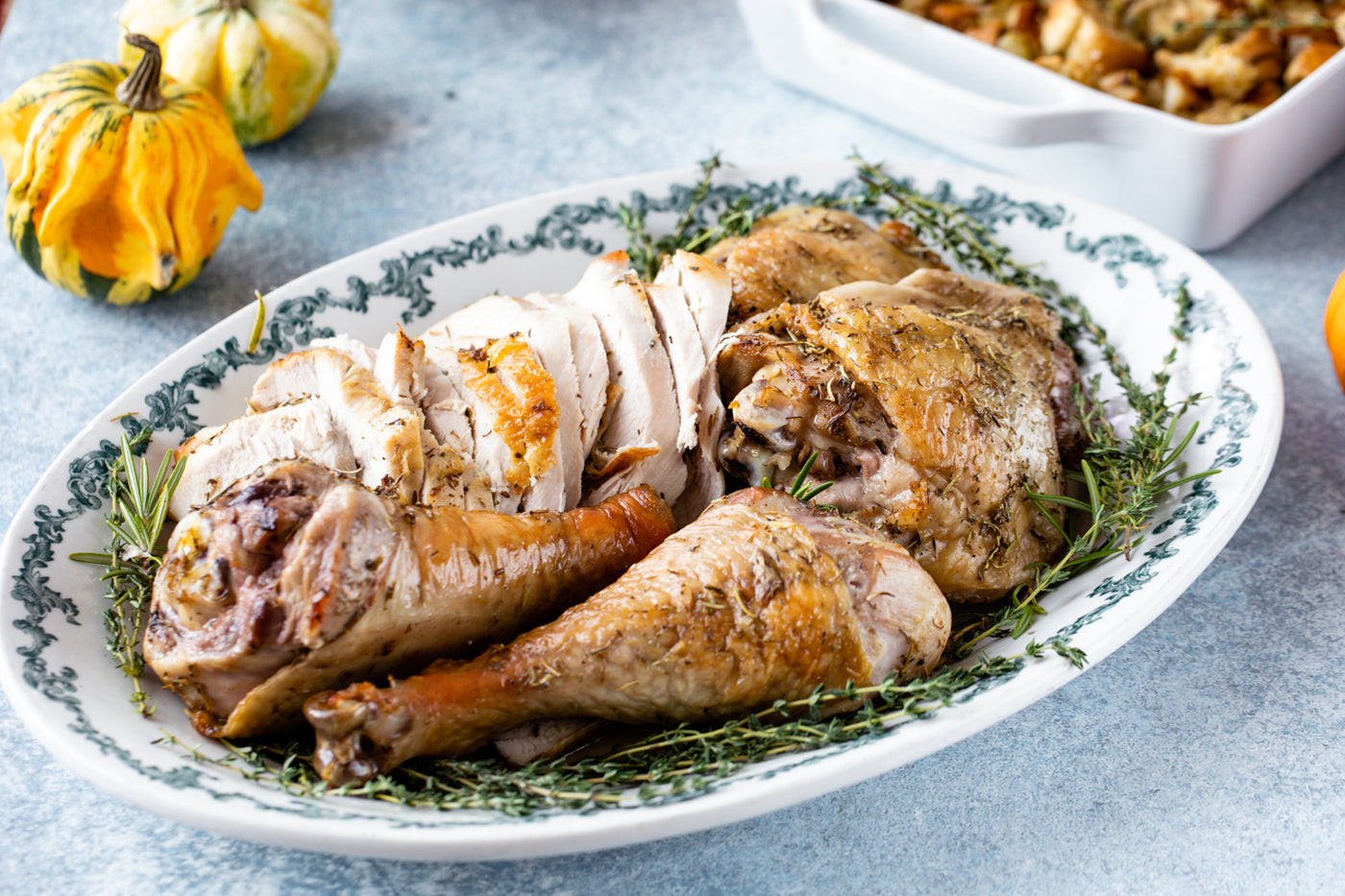 1 quart (4 cups) low-sodium or homemade chicken broth (or use water)
¼ cup Better Bird Brine Blend
1 cup kosher salt 
1 quart (4 cups) ice water
1 12 to 14-pound whole turkey, giblets removed
In a large stock pot over high heat, combine the broth or water, Better Bird Brine Blend and salt. Bring to a boil, stirring frequently to be sure salt is dissolved. Remove from heat, and let cool to room temperature.

When the broth is mostly cool, stir in the ice water.

Place the turkey, breast down, into a food-safe bucket or roasting bag. Pour in the brine, making sure to fill the cavity. Place the turkey in the fridge overnight and up to 18 hours.

When you're ready to roast, remove the turkey from the brine (discard the brine) and rinse the turkey with cold water for 5 to 10 minutes to remove the salt. 

Remove the turkey from the water, pat dry, and roast as you like.
---
More from The Pinch: A Spice Blog
View all