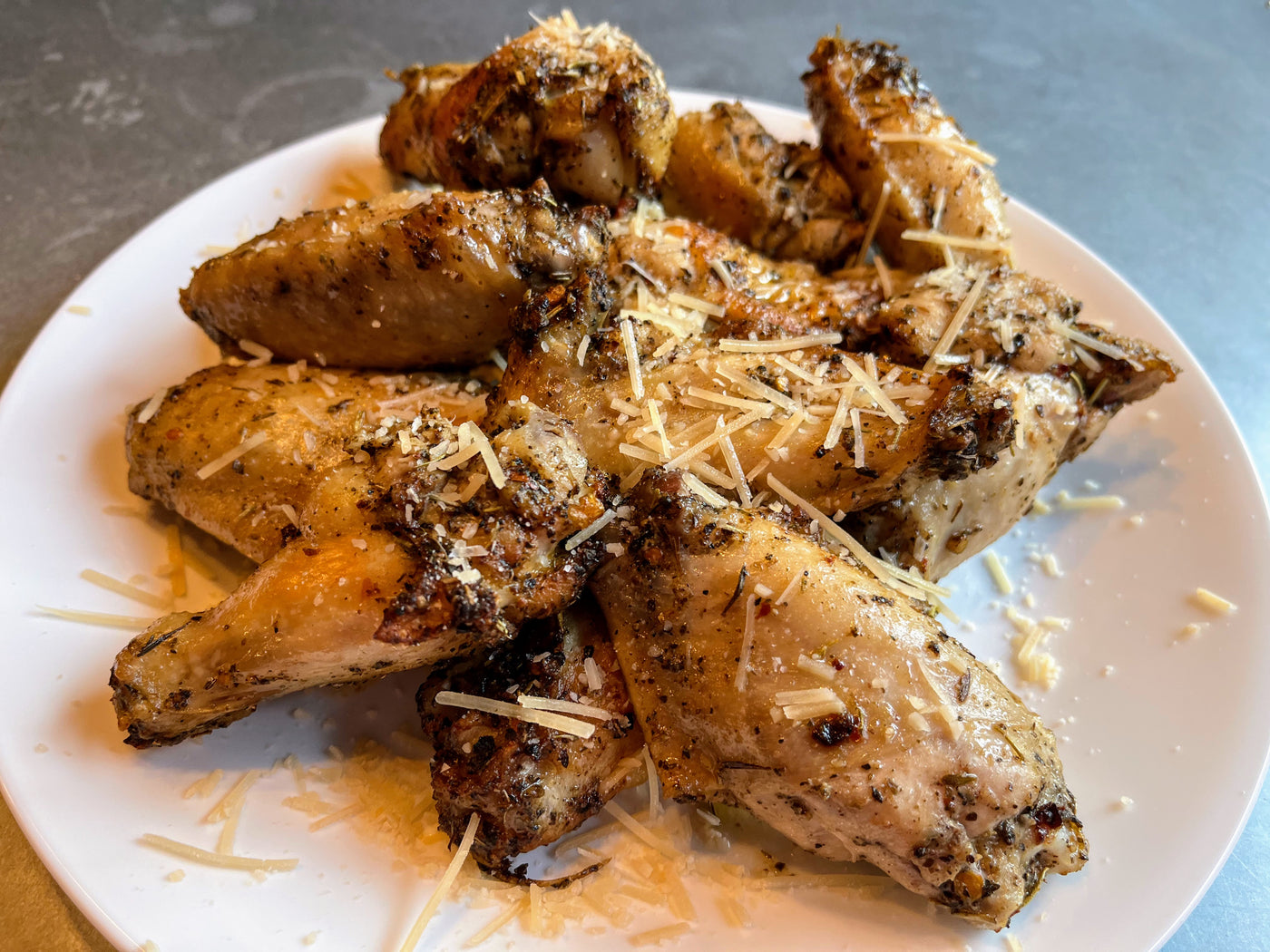 Serves: 4 (appetizer servings)
Prep time: 5 minutes
Cook time: 30 minutes
Total time: 35 minutes
2 pounds bone-in chicken wings
3 tablespoons olive oil
1 tablespoon RawSpice Bar Arrabiata Blend
Coarse salt
Fresh ground pepper
Hunk of Parmigiano Reggiano, to taste 
Preheat the oven to 450 degrees.

In a large bowl, toss chicken wings with oil, then toss with Arrabiata Blend and season with salt and pepper. 

Place on a foil-lined, rimmed sheet tray and roast until golden brown and crispy, about 30 minutes. 

Remove the wings, sprinkle with Parmigiano Reggiano, and serve immediately.
---
More from The Pinch: A Spice Blog
View all