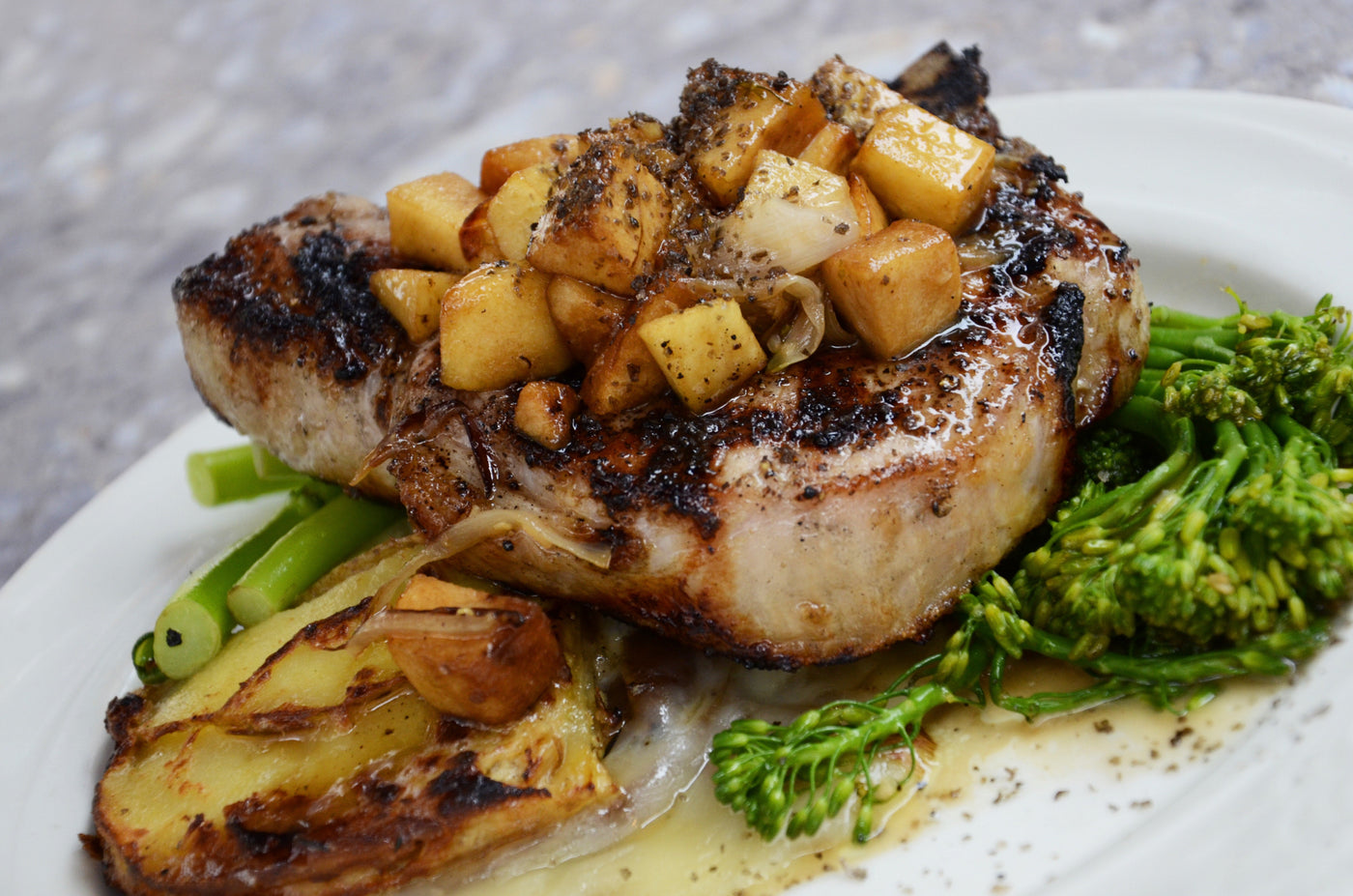 Whether fried,  grilled, or baked, pork is one of the most versatile meats you can easily cook, any day of the week.  This is why a trusty pork seasoning should be a staple in your pantry. Pork seasoning should ideally have a good balance of heat, zest, and saltiness to complement the meat's flavor.
Cumin, Garlic Powder, Onion Powder, and Thyme
This is perfect for a pan-fried pork chop recipe. The spice and almost zesty flavor of cumin will cut through the hearty flavor of the pork while the rest of the seasoning enriches the pork's flavor. Pork chop seasoned with this blend is best paired with baked potatoes or buttered vegetables.
Simply combine 1-2 teaspoons of the spices each.
Cayenne, Paprika, Onion Powder and Garlic Powder
If you are looking for a blend that packs a little heat, this one is for you. Feel free to dial back on the cayenne if you think it gets too much then add salt and pepper to taste. This blend is great for baked or pan-grilled pork chop and is best paired with a light zesty salad.
Allspice 
As the name connotes, allspice is a combination of different spices made to complement all kinds of recipes. Allspice is inspired by Jamaican jerk flavors and incorporates an interesting clove taste. This is perfect for seasoning pork cuts with high portions of fat.
---
More from The Pinch: A Spice Blog
View all