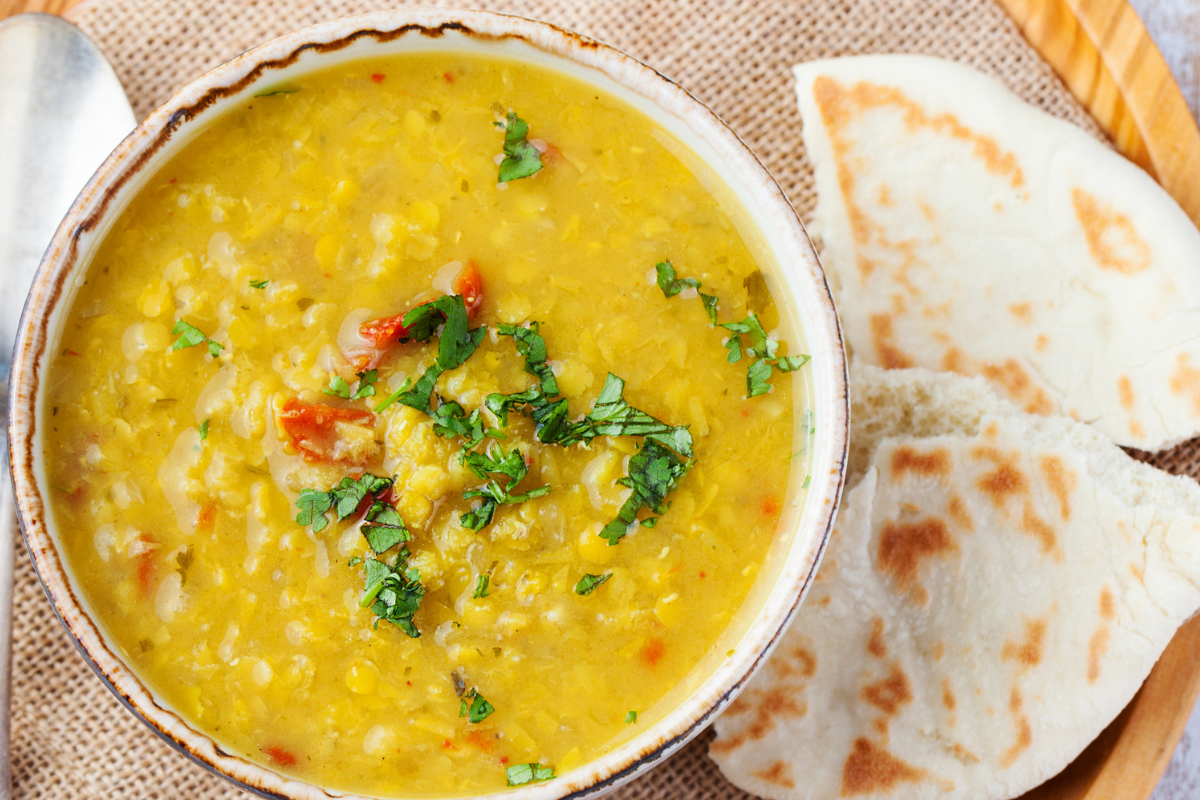 Easy, healthy yellow dal, spiced with RawSpiceBar's curry powder. Ready in under 15 minutes in an instant pot. 
Ingredients
1 cup split chickpeas (chana dal)
1 tbsp RawSpiceBar's curry powder
1 bay leaf, preferably Indian
1 teaspoon salt
2 tablespoons vegetable oil
6 whole cloves
4 large garlic cloves, thinly sliced
3 tablespoons freshly chopped cilantro
Stove Top Directions
In large skillet, add oil, garlic, salt and spices and saute, 4-5 minutes. Add dal and saute, another 4-5 minutes.
Add bay leaves and 4 cups water iand bring to a boil. Once boiling, turn to low, cover and cook, 40 minutes.
Add 1 cup additional water if needed and continue cooking, covered, until the dal is tender, about 20 minutes; turn off the heat.
Remove bay leaf and puree to desired consistency. Garnish with cilantro and serve.
Instant Pot Directions
Put the instant pot on saute and add oil. Once hot, add onion and saute, 4-5 minutes. Add spices, garlic, ginger, tomato paste and salt until fragrant, about 2-3 minutes. Add tomatoes and let brown, another 4-5 minutes. Add the dal, milk and broth and stir to combine.
Change the instant pot setting to manual or pressure cook mode at high pressure for for 5 mins. After the instant pot beeps, let the pressure release naturally for 5 minutes, then release the pressure. Stir in lime juice and season to taste.
Garnish with cilantro and yogurt. Serve and enjoy!
---
More from The Pinch: A Spice Blog
View all