Who Dey Buffalo Chicken Wings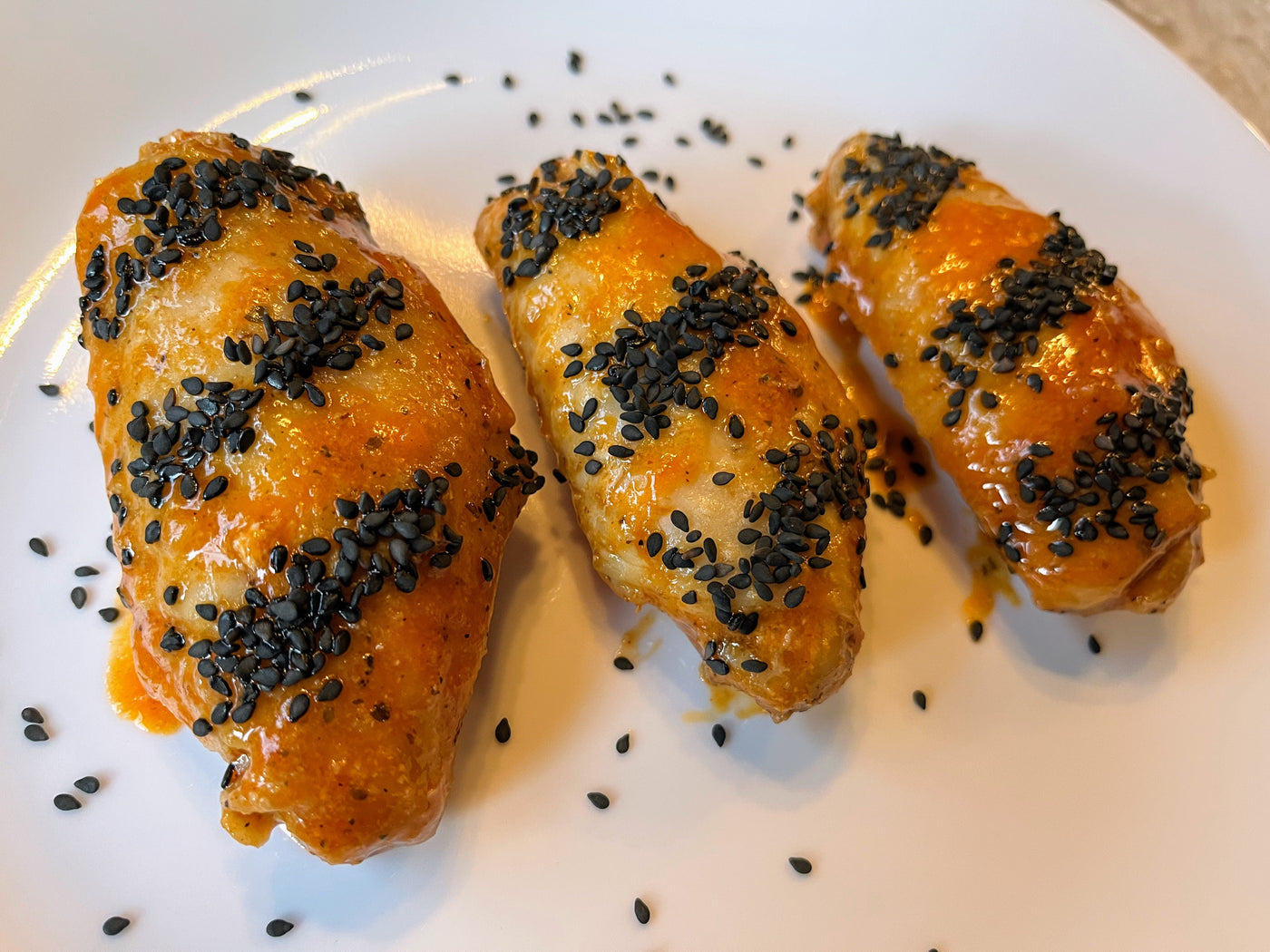 Serves: 4 (appetizer servings)
Prep time: 5 minutes 
Cook time: 30 minutes
Total time: 35 minutes
1/3 cup butter, melted
1/2 cup Frank's RedHot Original Cayenne Pepper Hot Sauce
1 teaspoon RawSpiceBar Grateful Garlic Blend
2 pounds bone-in chicken wings
2 tablespoons black sesame seeds
Preheat oven to 450 degrees. Mix butter, RedHot sauce, and Grateful Garlic Blend in medium bowl; set aside.

Arrange wings on foil-lined sheet tray. Bake on the lowest oven rack for 30 minutes or until crispy, turning once.

Toss wings in sauce mixture until well coated, "stripe" each wing with black sesame seeds, and serve immediately.
---
More from The Pinch: A Spice Blog
View all