Shichimi Togarashi Grilled Salmon Kebabs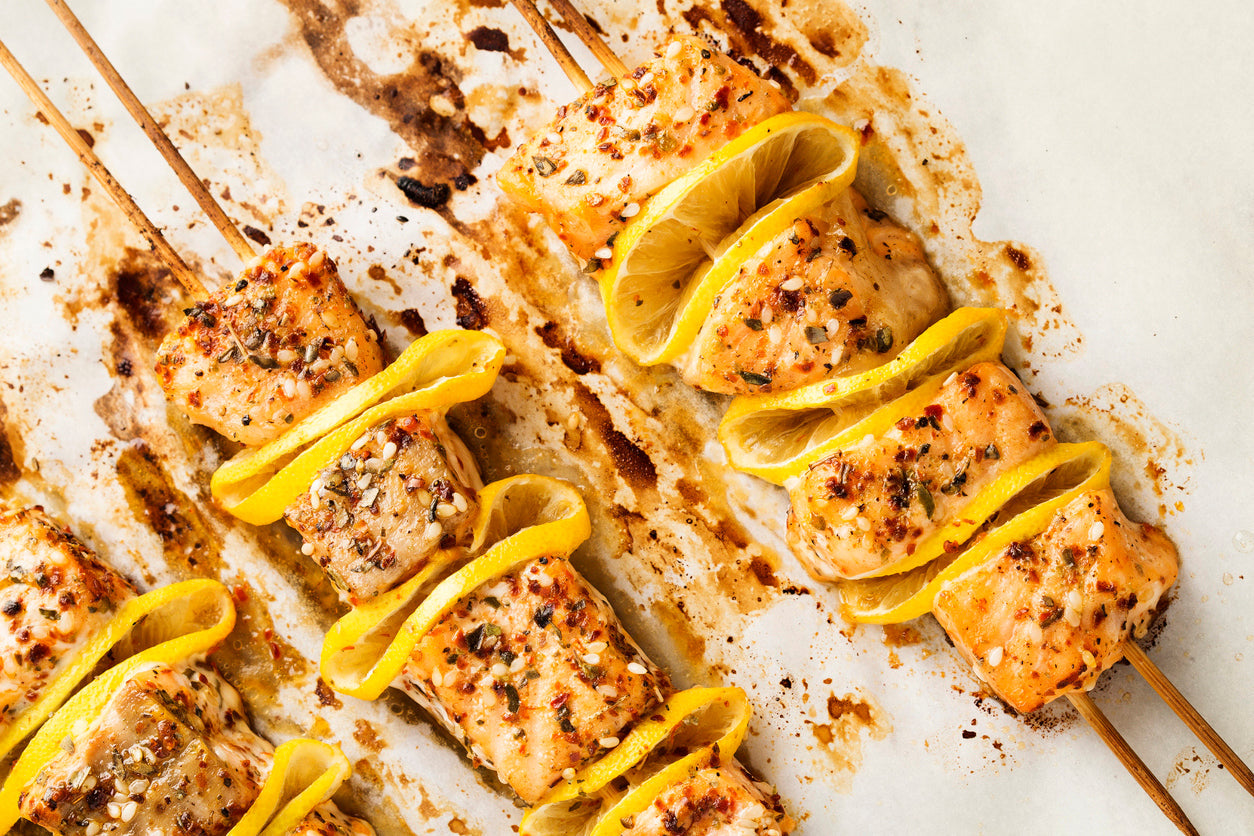 2 tablespoons RawSpiceBar's shichimi togarashi
Kosher salt, to taste
1 1/2 pounds skinless salmon fillet (preferably wild), cut into 1" cubes
2 lemons, very thinly sliced into rounds
2 tablespoons olive oil
16 bamboo skewers, soaked in water 1 hour
1. Prepare grill for medium heat. Combine olive oil, shichimi togarashi and salt in a small bowl.
2. Thread salmon and folded lemon slices onto 8 pairs of parallel skewers to make 8 kebabs total. Brush with oil and season liberally with spice mix.
3. Grill, turning occasionally, until fish is opaque throughout, 5-8 minutes.
---
More from The Pinch: A Spice Blog
View all