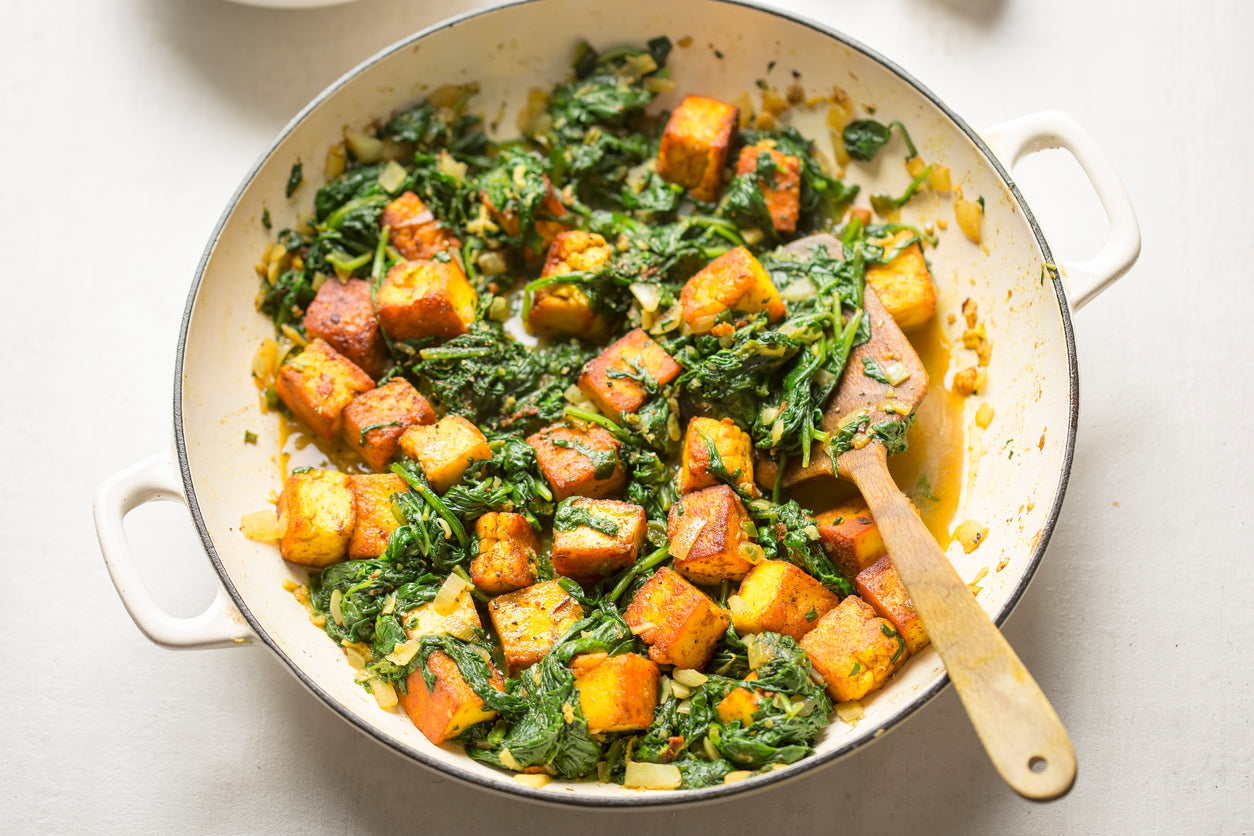 Deep golden paneer, with bright green sauteed spinach and garam masala spices.
Ingredients
1 1/2 pounds fresh baby spinach, chopped
4 garlic cloves, minced
1 inch fresh ginger, minced
1 tablespoon RawSpiceBar's garam masala
2 tablespoons ghee or unsalted butter
8 oz paneer cheese, cubed
2 onions, diced
Kosher salt, to taste
1 cup milk
Lemon and yogurt, to top (optional)

Directions


In a Dutch Oven over medium high heat, add 1 tablespoon butter of ghee. Once hot, add paneer, flipping regularly so all sides to deeply brown, about 6-7 minutes. Set aside.
In Dutch Oven, heat remaining tablespoon of butter over medium high heat. Add onions and salt, and saute, 5-6 minutes. Add garlic, ginger and garam masala and saute, 2-3 minutes.
Add spinach and cook, stirring frequently, 1 minute. Add milk and heat gently, seasoning to taste with salt and fresh lemon juice. Stir in paneer and serve.
---
More from The Pinch: A Spice Blog
View all