Smokin' Moroccan Chicken Wings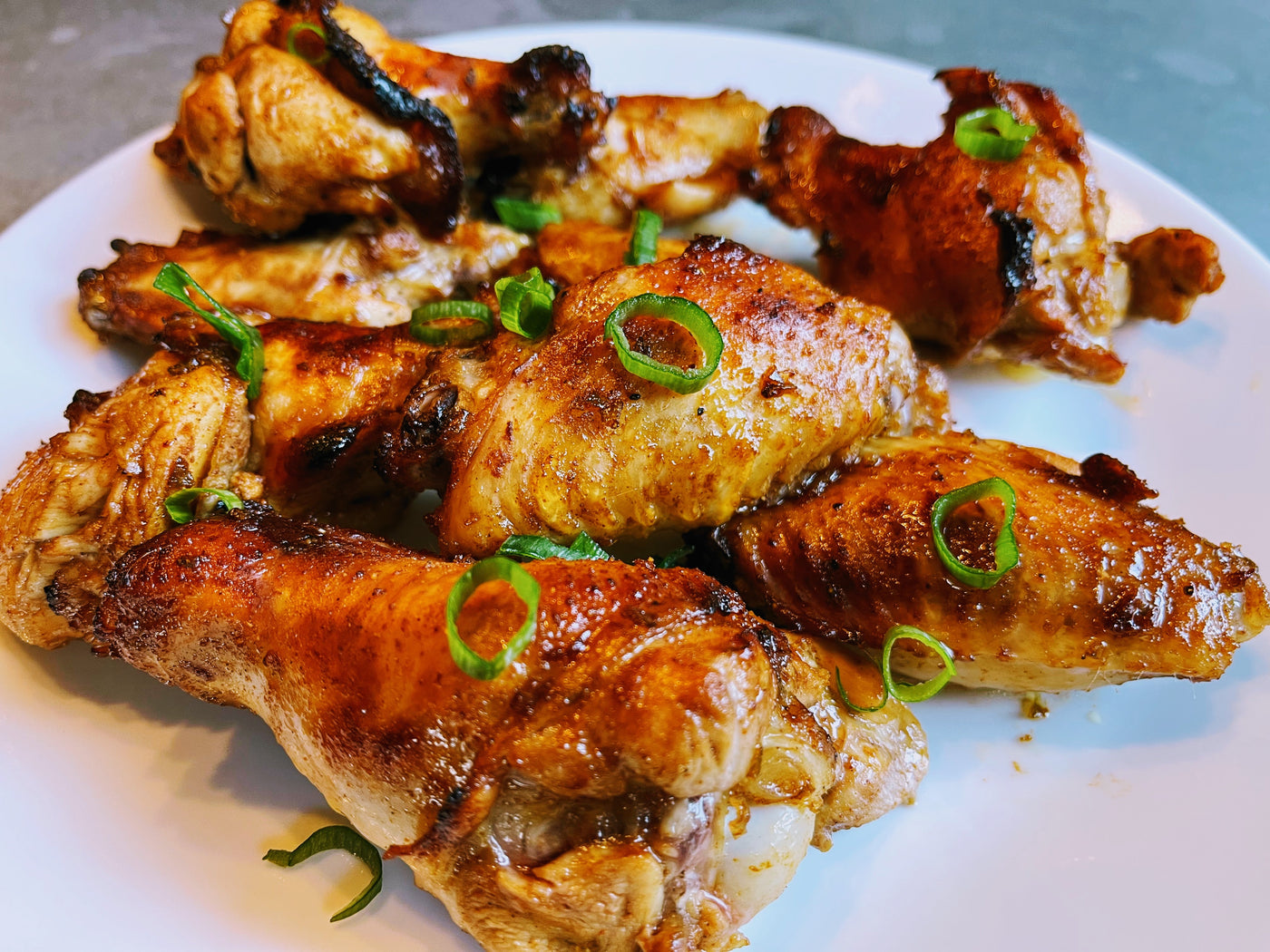 Serves: 4 (appetizer servings)
Prep time: 5 minutes 
Cook time: 30 minutes
Total time: 35 minutes
2 pounds bone-in chicken wings
1/2 cup Tabasco Chipotle Pepper Sauce
1/2 cup honey
2 teaspoons RawSpiceBar Ras el Hanout Blend
2 tablespoons fresh lime juice
2 teaspoons lime zest
Green onions, for garnish
In a saucepan over medium heat, mix honey, Ras el Hanout Blend, Tabasco Chipotle Sauce, lime juice, and lime zest. Bring to a low boil for five minutes and let cool.

In a large zip-top bag, pour half of sauce over chicken wings; shake to coat. Let sit for at least two hours or overnight.

Preheat the oven to 450 degrees.

Place wings in a single layer on a foil-lined, rimmed sheet tray and roast until golden brown and crispy, about 30 minutes. 

Turn oven to broil. Baste wings with half of the remaining sauce; broil one minute. Remove from oven and baste with remaining sauce; broil one more minute. Garnish with green onions and serve immediately.
---
More from The Pinch: A Spice Blog
View all