Jerk Grilled Chicken Breasts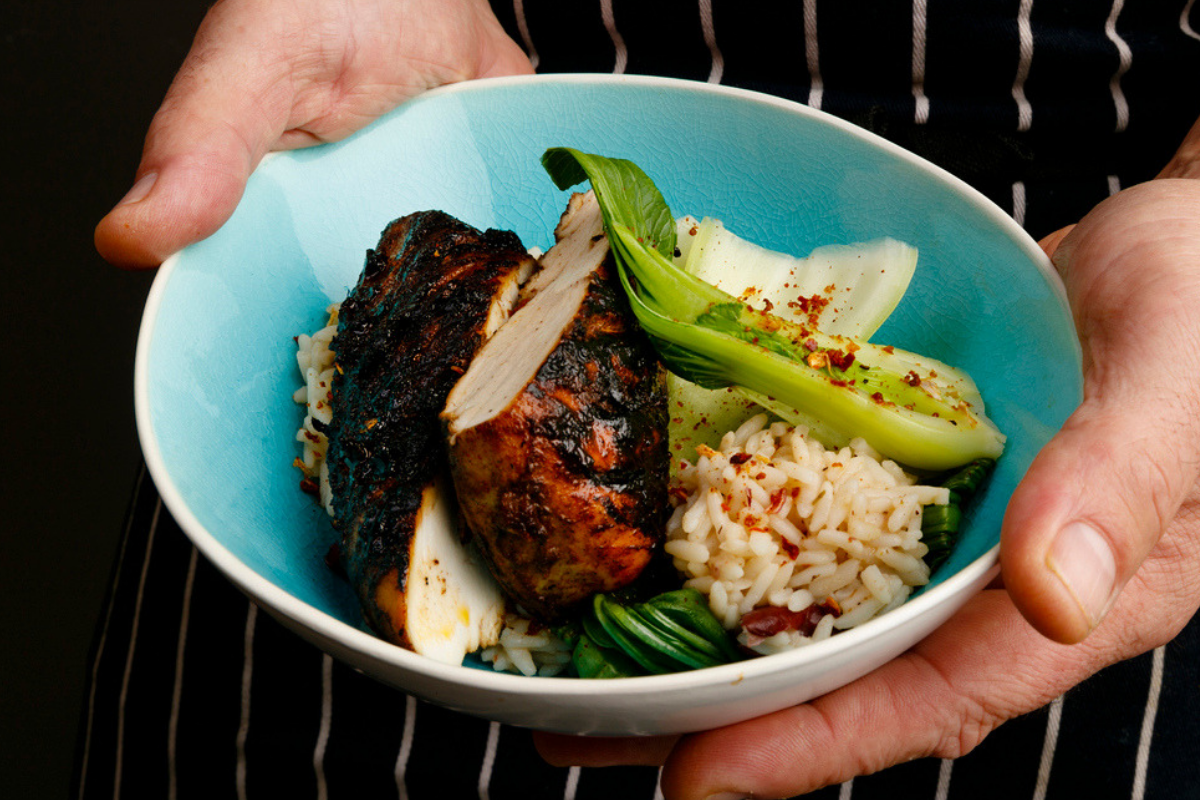 Ingredients
2 tbsp RawSpiceBar's Jamaican jerk seasoning
1 onion, chopped
4 scallions, chopped
4 garlic cloves, minced
Juice of 3 limes
2 tbsp soy sauce
2 tbsp olive oil
1 tbsp salt
1 tbsp brown sugar
3-4 chicken breasts
Directions
Combine Jamaican jerk seasoning, onion, scallions, garlic, lime juice, soy sauce, olive oil, salt, and brown sugar in a food processor and blend until smooth.
Add chicken to zipped bag and pour in marinade. Seal bag, removing air, and refrigerate for at least 2 hours.
Remove chicken from the refrigerator and bring to room temperature.
Turn grill to medium-high heat. Once hot, place chicken directly on grill and cook until browned on all sides, about 5 minutes. Move chicken to indirect heat and and continue to cook for another 20 minutes, turning halfway through.
Remove chicken from grill and let cool. Serve and enjoy!
---
More from The Pinch: A Spice Blog
View all