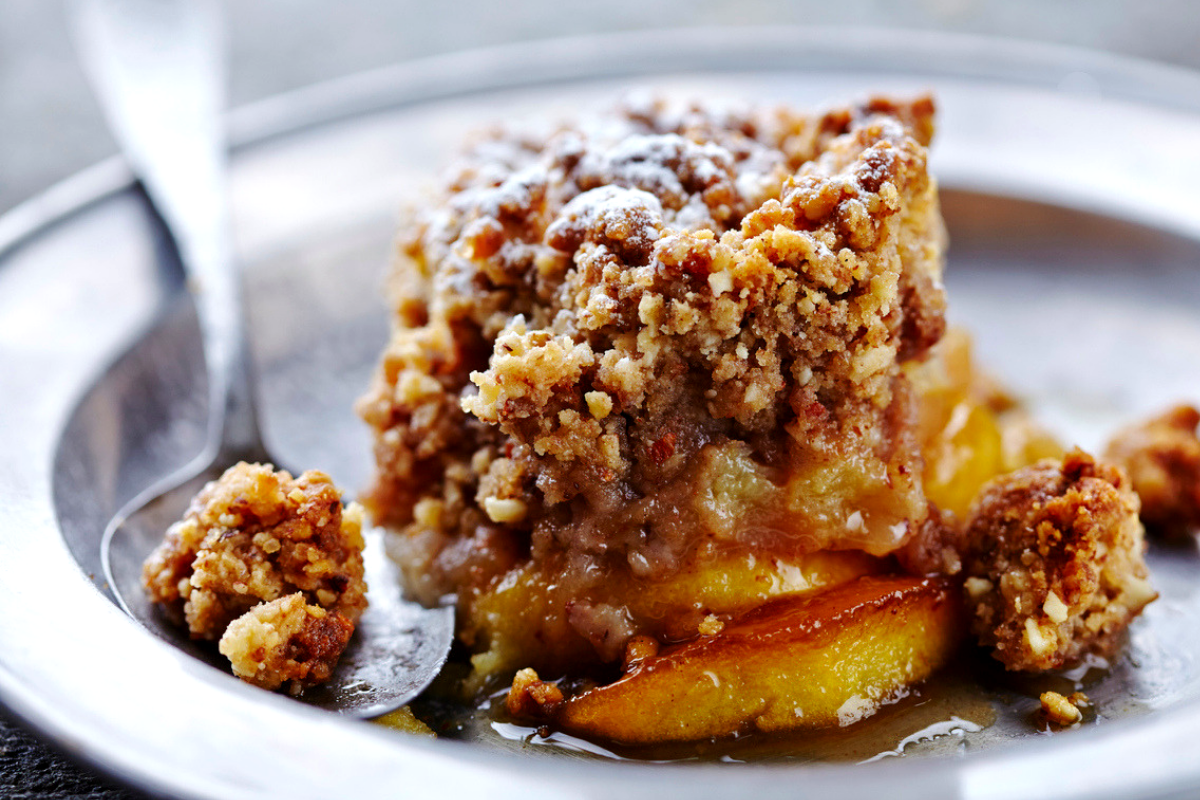 Try this healthy baked crisp with any of the below 6 spices and blends. Naturally sweetened with maple syrup and topped with a crunchy oat pecans. Serve warm with ice cream and enjoy! 
Ingredients

1/3 cup almond flour
1/2 cup rolled oats
1/3 cup dark brown sugar
1/2 raw chopped pecans
Kosher salt, to taste
1/4 cup coconut oil or butter
5-6 green apples, thinly sliced
1/3 cup maple syrup
1 tablespoon vanilla extract
2 tsp apple pie spices


Directions


Preheat oven to 350 degrees F. Grease 8x8 baking pan.
For topping, combine flour, oats, brown sugar, 1/2 spices and pecans in a large bowl. Add coconut oil or butter and use hands to mix until crumbly.
For filling, combine apples, maple syrup, 1/2 spices and vanilla extract in a large bowl. Let sit, 5-10 minutes.
Toss 1/3 topping with apple mixture then move to pan and sprinkle over remaining topping.
Bake 45-55 minutes, or until topping is golden brown. Serve warm with your favorite vanilla ice cream and enjoy!
---
More from The Pinch: A Spice Blog
View all